Main content
End of Days: The building where the podcast began
By Ciaran Tracey and Chris Warburton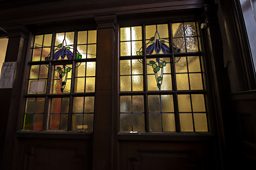 This was it: where the whole idea for the podcast started.
It was a cold November day in 2017, and a tour around Manchester's now derelict Edwardian fire station. A beautiful, fudge tiled building memorialising a time gone by.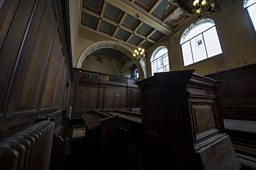 Down beneath it sits the city's former coroners court. Now fallen into disrepair for well over a decade, it is a place where the sad details of many deaths were heard.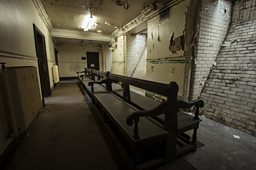 Accessing it is a short, disquieting journey below the city streets. You descend down a staircase, below the ground, through original metro subway tiling and oak panelling.
There are bluebell motifs all around – their bowed flower heads symbolising death.
The paint has cracked off the walls, and a dank echo follows your footsteps. As beautiful wooden doors creak open, the coroner's court reveals itself.
Stately. Sombre. And these days - surreal.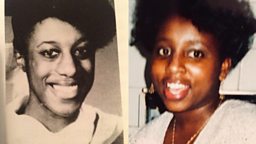 (Diana Henry and Bernadette Monbelly who both died at Waco)
It was the last stop on the tour of the fire station. And had the tour guide not mentioned as if in passing: "And of course, this is where the inquests into the Waco deaths took place," this podcast would never have been made.
From that moment our connections and memories of Waco's British dead were rekindled. Our quest to track down the relatives and survivors began.
So, six months later, we returned there with two Mancunian journalists – Henry Matthews and Peter Sharples - who covered the Waco story back at the inquest to the British dead in 1995.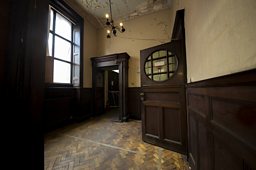 When we brought them back to the coroner's court, their memories were vivid.
The emotion of that inquest seemed to become immediate in their minds.
Plans to redevelop the beautiful fire station and coroners court into a hotel have been tabled, but no building work has yet started.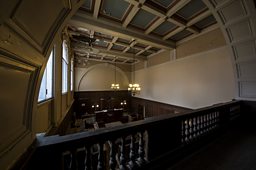 Instead, the court sits silently underground: its walls are the custodian of the stories it has heard.
Among the most poignant and unbelievable, those of the Britons who made that journey to Waco, Texas.
Listen to End of Days on BBC Sounds
Click to download and listen to End of Days, the story of David Koresh: the prophet whose cult in Waco, Texas preached an apocalypse – and the 30 Britons taken in by his message.
Twenty-five years on, relatives of the British victims reflect on what happened.