Main content
10 Things Finland Has Given Us
A century ago, following the Russian Revolution, the Republic of Finland was born. It became a nation state with it's own identity, language, cuisine, traditions and culture. Start the Week: Finland at 100, explores what is unique about Europe's most sparsely populated country.
From white, large-snouted fairy tale characters, to some very angry birds, here are ten fantastic things to come out of Finland.
1. The Moomins
Finnish novelist, painter and illustrator Tove Jansson, wrote the first Moomin book for children in 1945. The family of adventurous and fun-loving fairy tale characters, with large snouts like hippopotamuses, proved hugely popular. Between 1945 and 1993, nine books, five picture books and a comic strip were released – as well as numerous television series and films featuring Moominpappa, Moominmamma, Moomintroll and friends. In Finland itself you can even visit the Moomin World theme park!
Why were the Moomins so successful?
2. The sauna
Sweating in a steamy room is considered a luxury in most countries, but for the Finns it's an everyday occurrence and a hugely important part of their national identity. The genesis of the country's sauna culture is difficult to trace but there is evidence of Finnish saunas existing since 7000 BC. There are now over 2 million saunas in Finland - on average one per household. Finnish women even used to give birth in the family sauna!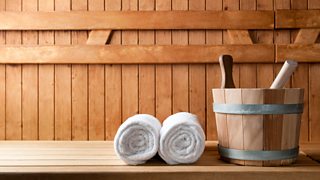 3. Nokia phones
Nokia revolutionised telecommunications with their simple, cheap, long-lasting and durable mobile phones. Launched in 2003, their 1100 model was the world's best-selling mobile, ending up in the hands of a whopping 250 million people worldwide! Although outdated technology now, the Finnish company transformed the cell phone from an exclusive gadget to as essential item for everyone.
4. Sisu
The Danes may have given us the word 'Hygge', but the Finns have another etymological offering: 'Sisu.' There is no direct equivalent in English but the concept is a combination of determination, grit, bravery and resilience or 'to have guts.' Sisu is not giving up on things when they're hard, taking action against the odds and showing courage in the face of adversity - and it's considered by the Finns to be their national characteristic. Perhaps it makes sense for a nation facing winter temperatures as low as -50°C!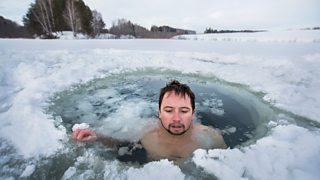 5. The heart rate monitor
If you track your heartrate when you go for a run, well, you have a Finn to thank. In 1977, the Finnish company Polar Electro introduced a device that was strapped to an athlete's body to record their heart rate. The first incarnation was battery powered and fitted to the wearer's fingertips, but it evolved into a wireless technology in the early 80s. Now even the most exercise adverse of us can wear one in order to feign sportiness!
6. Karelian pasties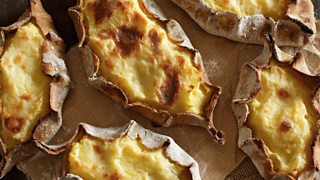 The Cornish aren't the only fans of a pasty. Widely considered the national dish of Finland, the Karjalanpiirakat – or Karelian pasty – has a thin rye crust with a filling of rice, mashed potato or rice-and-carrot. Butter, often mixed with chopped-up boiled egg, is spread over the hot pasty before it's eaten. Traditionally from the region of Karelia, they are now eaten throughout Finland as well as in neighbouring Estonia and northern Russia. Delicious!
7. Angry Birds
A Finnish company, Rovio, is behind the 2009 mobile game Angry Birds, which exploded internationally and changed mobile gaming forever. The multi-colored birds, who try to save their eggs from green-colored pigs, have proved so popular the games have been downloaded over 3 billion times. To put that in perspective, the best-selling album of all time – Michael Jackson's Thriller – has sold just 32 million copies. Angry Birds mean big business, with merchandise, sweets, a feature film and, again, even a Finnish theme park.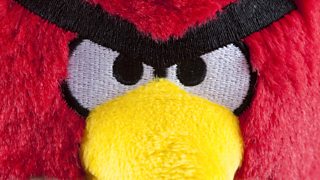 8. Finlandia
The unofficial national anthem of Finland, 'Finlandia' is a stirring piece of music, written by Finnish composer Jean Sibelius. Written in 1899, the piece is considered to evoke the national struggle of the Finnish people. Film buffs might recognise it as a prominent component of the film score for 1990 film 'Die Hard 2: Die Harder', directed by famous Finn Renny Harlin.
9. The bubble chair
Any interior decorator or film set designer going after a futuristic look will want to get his hands on a bubble chair. Considered a design classic, the spherical chair – which is made of plastic and suspended from the ceiling to give the impression of a floating bubble – was designed by Eero Aarnio in 1968 in, you've guessed it, Finland.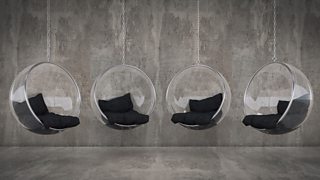 10. Father Christmas
OK, so the home of the jolly man in red is disputed: Norwegians believe he's in Drøbak, the Danes say he's actually in Greenland, while Brits and Americans think he resides at the North Pole. But the Finns are adamant the real Santa lives in Lapland. Travel to Rovaniemi, the capital of Lapland, and you'll find the Santa Claus Village. You can cross the magical Arctic Circle, chat to an elf or two and, of course, meet the big man himself.