Main content
Demi Lovato at Radio 1's Teen Awards 2015
All the way from the USA, it's Demi Lovato!
We knew she was in the arena...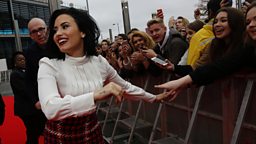 ...then she co-hosted the start of the show with Grimmy...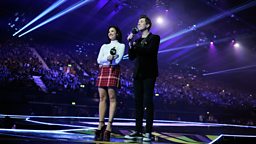 ...and THEN her surprise performance was announced by The Vamps!
Which made everybody very happy indeed...
If the Teen Awards was an aeroplane, then we'd want Demi as our pilot!