Main content
The brutal telegram revealing how the Pankhursts unceremoniously dismissed a loyal suffragette
"Sylvia Pankhurst arrives thursday morning to take charge local work   thursdays meeting had better be abandoned"
So wrote Christabel Pankhurst, suffragette and co-founder of the Women's Social and Political Union (WSPU), in early 1909.
The recipient of this blunt telegram was Caroline Phillips, honorary secretary of the WSPU's Aberdeen branch. Its meaning was clear: your services are no longer required.
It was a harsh dismissal for a woman who had spent years campaigning for women's suffrage.
But what set Caroline against the formidable Pankhurst women was her discomfort around the need for action and concern over how that impacted on others.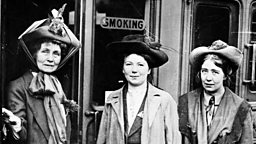 Emmeline, Christabel and Sylvia Pankhurst
Who was Caroline Phillips?
Caroline worked as a journalist on the conservative newspaper, the Aberdeen Daily Journal. In the Edwardian era there were only 66 female journalists in the UK as a whole.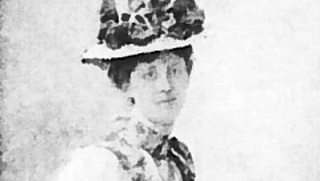 She was honorary secretary of the city's WSPU branch and organised their activities, as well as a large-scale march in Edinburgh in 1907.
Caroline had taken part in disruptive behaviour. She had broken windows, chained herself to railings and removed the flags on Balmoral Castle's golf course, replacing them with WSPU colours.
Asquith in Aberdeen
The Chancellor of the Liberal government, Herbert Asquith, was due to visit Aberdeen in 1907 to speak at the city's Music Hall. Caroline learned that no women were to be allowed in to the venue to hear his speech, lest they be suffragettes intent on causing disruption.
This meant that members of the Aberdeen Women's Liberal Association were to be denied entry.
Caroline believed the local suffragettes should keep away from the event in order to let the Liberal women attend, but she was overruled by Emmeline Pankhurst.
Mrs Pankhurst travelled to Aberdeen to lead the protest which resulted in the women disrupting the meeting and being thrown out.
Falling out of favour
Phillips became a prominent figure on the Scottish scene, but soon fell out of favour with the Pankhursts.
The deciding factor seems to have been a letter she wrote suggesting they copy a non-violent strategy favoured by the peaceful National Union of Women's Suffrage Societies (NUWSS).
The telegram arrived on Tuesday 5 January, 1909. Sylvia Pankhurst was due in Aberdeen on the day Caroline intended to lead a meeting of the group.
In no uncertain terms the Pankhursts demanded that the meeting be cancelled and ruled that, with immediate effect, Caroline was to be removed from her leading position in the movement.
Aberdeen Art Galleries and Museums' archive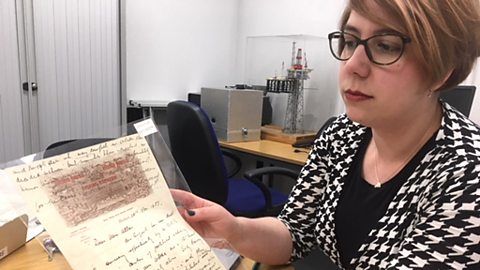 The wonderful Caroline Phillips archive collection spans 1907 – 1909
Latest features from BBC Scotland
Singer sewing machines are used to train young women in Ghana to sew and make clothes.

When playing at doctors and nurses becomes a significant part of your hospital treatment.

Life coach Natalie Costa teaches youngsters how to manage their emotions.

Comic reveals how a red hot deadline for a ten minute filler turned into a career.

Beauty vlogger Jamie Genevieve has storage problems just like the rest of us.

Friends Rachel and Amy met while being treated in a hospital ward.

Is playing I Spy the best way to get through long journeys?

18-year-old Liam Byrne from Stonehaven is making a name for himself as a wingsuit flyer.

Gangsters? Hoodlums? Or movie stars?

Joy Dunlop will head up Scotland's entry in Eurovision Choir 2019.

Insider's Guide's tips for cities and towns worth a visit during your Scottish holiday.