Main content
Unearthing Minton's blue chip history
1 October 2015
What if your lounge wall were actually hiding a fantastically swirly secret under the wallpaper?
The Minton Free Library in Stoke-on-Trent were lucky enough to find hundreds of Minton tiles, made in the 1870s, in the basement beneath the layers of paper that had lay hidden for the last 50 years. And this tiled basement will play host to a Fun Palace on 3 and 4 October.
Founded by English potter Thomas Minton in the 1700s, Minton's originally made tableware, including the ever popular Willow pattern. Later moving into producing fine ceramic tiles, Minton's tiles can be found in the US Capitol building, the Palace of Westminster and Central Park in New York.
Arranged in 'series' and depicting literary themes including Fairy Tales, Aesop's Fables and Shakespeare's Plays, this valuable collection offers a unique showcase of work by some of Minton's most important artists of this period including John Moyr Smith, C.O. Murray and Thomas Allen.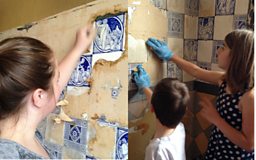 By Danny Callaghan, Project Coordinator, Ceramic City Stories
The Minton Free Library and School of Art (next door) stand proudly on London Road in Stoke-on-Trent. These two majestic buildings overlook the former location of the Minton China Works and its distinctive bottle kilns now sadly demolished and lost. They are important historic remnants and a reminder of the internationally significant Minton story. Some of the most important tiles and exhibition pottery ever produced were made and fired on this site. To this day you will find huge decorative vases and fine hand painted china in museum collections across the world. Vast encaustic tile 'pavements' still grace the floors of major buildings of government, parliament and state to be found at the end of every British Empire shipping line: Palace of Westminster (London), Queen Victoria Building (Sydney, Australia), Law Courts (Old Bombay, India) & Bethesda Terrace, Central Park (New York, USA).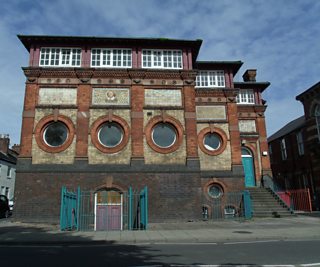 The building was designed by Staffordshire architect Charles Lynam
Some of the most important tiles and exhibition pottery ever produced were made and fired on this site
The Minton Free Public Library & Shakespeare Institute was designed by Staffordshire architect Charles Lynam and built in the late 1870s. Members of the town's Athenaeum Club promoted the scheme but the key benefactor was Colin Minton Campbell who also donated the land. It housed a library, museum and public canteen (basement). These functions complimented the School of Art next-door and public baths originally located immediately behind both buildings - a benevolent 'civic cluster' aimed at the encouragement of a healthy body and mind.
The city council took over and ran the town's municipal library in the building from the 1960s but this facility was closed and relocated in 2009. It was also used as offices by the UNISON trade union but then stood empty for a number of years. The library was bought at public auction in 2014 by a local businessman and philanthropist whose aim is to preserve the building fabric, explore new sustainable uses and slowly restore it to its former glory over time.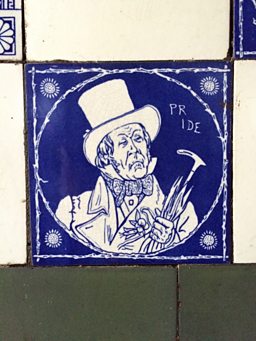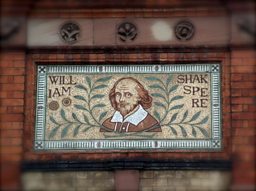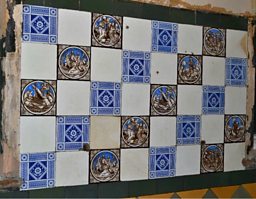 As an artist and public heritage specialist I was invited to assess the building's in situ tiles and architectural ceramics earlier this year. It was then that I made the exciting re-discovery of the tiled basement and realised there was a treasure trove of literally hundreds of rare block print Minton wall tiles hidden behind wallpaper, paint and library cupboard fixtures. During the last three months local residents and visitors have helped conservation experts to carefully uncover and document more than 500 tiles that haven't been seen by anyone for nearly half a century!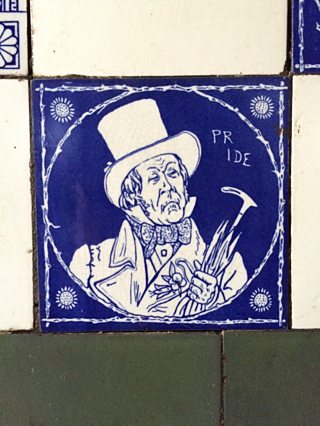 There was a treasure trove of literally hundreds of rare block print Minton wall tiles hidden behind wallpaper, paint and library cupboard fixtures
This unique tiled basement space will provide the evocative surroundings for The Potteries' premier Fun Palace this year.
The Potteries is where art and science have been successfully combined and worked in harmony during more than 400 years of ceramic production. Local residents and visitors from further afield are invited to come and help celebrate this proud city - its unique history and its present day achievements. Join us for an exciting – community-led DIY celebration of Stoke-on-Trent's ceramic industry, The Minton Free Library and this newly re-discovered tile treasure trove.
We plan to host a number of 'resident' artists and scientists over the two days (including some connected to the ceramic industry). These people will discuss, demonstrate and share their work in an informal way to promote creative conversations and hopefully provoke further collaborative activities.
We will encourage visitors to 're-view' the library, tiles and architectural features. We will do this by promoting new ways of looking and seeing the building from microscopic and macroscopic perspectives, and exploring creative ways to record what we find.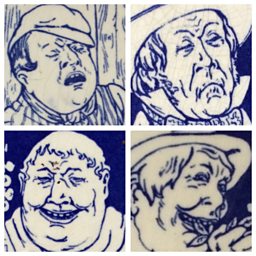 Everyone an artist, everyone a scientist
At the heart of the Fun Palaces campaign is the idea of arts and sciences working together - both to bring people together in local events, and also to create new work.
In 2014, 138 Fun Palaces popped up across the UK in gardens, tents, woodlands, shops, car parks, schools, theatre, arts centres, libraries, public squares, town halls, a butcher's shop and a swimming pool. All made by local people for their own communities, bringing together arts and sciences.
The Fun Palaces manifesto: "We believe in the genius in everyone, that everyone is an artist and everyone a scientist, and that arts and sciences can change the world for the better. We believe we can do this together, locally, with radical fun – and that anyone, anywhere, can make a Fun Palace."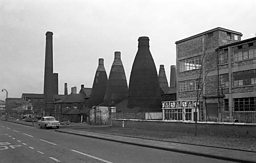 Minton China Work's bottle kilns
In addition, we will also use the weekend to celebrate Cedric Price - who along with Joan Littlewood - came up with the original 'Fun Palace' idea. Price was an architect who grew up in Stone, Staffordshire. His formative years were spent exploring Stoke-on-Trent and the pottery industry. His celebrated piece de resistance 'The Potteries Thinkbelt' is a conceptual master plan for the radical remodelling of the North Staffordshire urban conurbation as a 'city caused by learning'. Cedric Price is an unsung local cultural hero - we also intend to promote and celebrate this important man and his groundbreaking Thinkbelt work during the weekend.