Main content
Assemble for BBC Music Day
Ten Pieces celebrated BBC Music Day, the BBC's UK-wide celebration of music, on Thursday 15 June 2017.
We asked schools to join in with the celebrations by putting on their own Ten Pieces Assembly. More than 100,000 pupils took part in over 500 musical assemblies across the UK.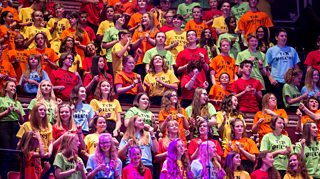 Registration has now closed. Thanks to all the teachers and pupils that have worked so hard to put together assemblies jam-packed with classical music and creativity.
If you have held a Ten Pieces Assembly but didn't get a chance to sign up, please let us know. If you have already received an assembly pack but need to print out more merchandise, email us and we'll send you links.
Visit our Ten Pieces Assembly showcase to see highlights from across the UK plus a full list of schools that have taken part.

What to do next
Print out merchandise: If you're holding an assembly but didn't get a chance to sign up, teachers can let us know and we'll send you links to our poster, stickers and school certificate. You can also let us know if you have received an assembly pack but need more merchandise to print out.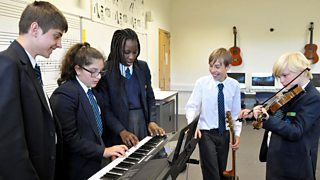 Get in touch: The 2017 Ten Pieces uploader has now closed, but teachers can still let us know how their assemblies went and add their updates to the assembly showcase by emailing us. We'd love to know what you got up to!
Share on social media: Teachers can also share assembly highlights by using the hashtag #BBCTenPieces on school social media accounts.