Main content
12 things we learnt from Davina McCall's Desert Island Discs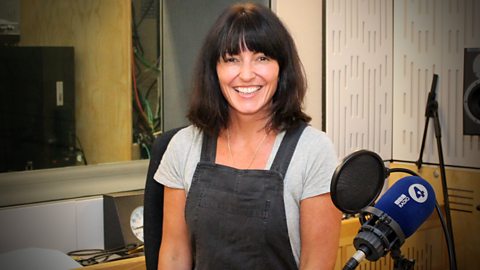 Davina McCall on her 500 mile triathlon for Sport Relief in 2014.
1. Her French mother, Florence, "impish and captivating", met Davina's father in the corridor of a boat going from France to the UK. They talked all night and fell in love.
2. She once went clubbing dressed only in a swimming costume and a pair of walking boots.
3. Florence had alcohol and drug problems and the little Davina would frequently be completely forgotten about. She once nearly drowned in the sea and was rescued by a passerby. Davina didn't bother telling her mother.
4. She began smoking at 12, drinking at 13, and by her early twenties was using heroin.
5. So determined to be a better mother than her own, she constantly tried to be perfect and became "a bit of a control freak", she says.
6. Despite her drug problem, she represented male models at an agency. "Which at 19-years old, you can imagine, was just the best job ever", she says.
7. Davina finds "true peace" in the bath. In fact, that's the luxury item she would to take to her desert island.
8. Living with her stepmother and father in London's Shepherds Bush, aged 13, surrounded by local reggae and sound systems, felt like "being reborn" after the tranquility of her grandmother's house in Surrey.
9. Trying to build bridges with her mother, she invited her to her wedding and attended a Narcotics Anonymous meeting with her beforehand. Her mother then sold the story, with private pictures, to a newspaper. "It was like being stabbed in the heart."
On temporary reconciliation with her mother...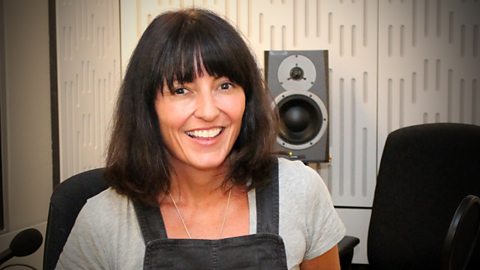 Davina McCall on temporary reconciliation with her mother.
10. She was attempting a career in music when MTV launched and she knew immediately that that was where her future lay.
11. Davina's a big Kate Bush fan. "Every single track, every breath she takes is magic".
12. Her 500 mile triathlon for Sport Relief raised over £2m. She got hypothermia swimming across Lake Windermere in freezing water. "It's like somebody's ripping off your face with a claw". She cried every time she thought about it for the next year.
What's clear from this Desert Island Discs is what a determined woman Davina is - whether it's conquering her fear of deep dark water or beating drugs, she's done it her way.