Main content
How can I get the most out of an appointment with my GP?
Up and down the country GPs will see over a million people a day - up more than 15% since 2014. To keep up with this rising demand, most surgeries stick to a 10-minute appointment slot for each patient. So what can you do to make the most of yours?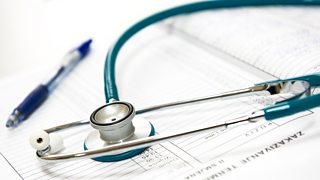 The first question you need to ask yourself is: do I even need to see the doctor?
For minor health concerns like sore throats, coughs, colds, tummy troubles and aches and pains, you might be seen more quickly and get effective treatment by going to your local pharmacist. Pharmacists are highly trained and can give good advice about many common conditions. Some are also qualified to prescribe your medication.
They're often open late and at weekends, you don't need an appointment, and if you regularly use the same medicine your pharmacist can manage repeat prescriptions too.
But if you decide that visiting your GP is the best option then there are some tips you can follow to make the most of your appointment:-
Before you go
Many surgeries allow you to book an appointment online, and some also allow you to order repeat prescriptions online and review parts of your GP record such as information on your medication, allergies, vaccinations, previous illnesses and test results.
Write down details of your symptoms and be as detailed as possible, including when they started and what seems to make them better or worse.
Write down any medication, pills, vitamins and supplements you're taking.
Write down any important questions you want to raise with your GP.
Avoid cigarettes and caffeine before an appointment - your GP might want to take your blood pressure and these might make your reading higher.
Wear clothes that are easy to remove, and it's helpful to wear short sleeves and shoes that can slip on and off.
At the appointment
Try to arrive early or on-time, to avoid your appointment being rushed or even missed.
If you have more than one problem, tell your doctor all of your concerns at the beginning – there may not be time to cover everything, but this will allow your doctor to decide which is the most important and should be dealt with first.
Refer to your notes and do ask questions, especially if you're unsure what the doctor means.
Sometimes there can be a lot of information to absorb, so it might be helpful to bring along a friend or family member.
Make sure you leave the appointment with a clear plan, knowing what's happening next - and if in doubt, just ask.
Once you've been diagnosed by your doctor, you'll be able to find more information about your condition on the NHS Choices website.