Main content
From Biebs to Chrissy Tiegs: the weirdest, most wonderful celebrity apologies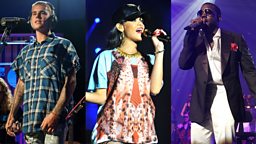 In case you missed it: Greg James has a new(ish) chat show called Unreal Lives and it is exactly what it says on the tin... UNREAL!
The totally fictional, completely bonkers chat show sees Greg sit down with some of your favourite stars - think Nicole Scherzinger, Niall Horan and Zara Larsson - and chat, well, total and utter nonsense.
Did you know about Niall's long-lost twin sister? Or that Zara used to be a world class trumpeter? How about Nicole's penchant for a pork pie? No? None of the above ring true? Sounds about right!
Greg James gets celebrities to reveal secrets they didn't know they had...
The most recent star to sit down with Radio 1's resident talk show aficionado was none other than the side-splittingly funny comedian, Joe Lycett.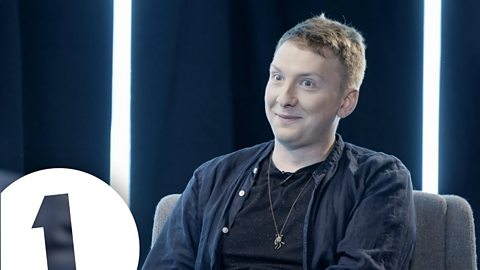 Comedian Joe Lycett reveals his controversial plan in this unbelievable interview.
Greg and Joe looked fondly back on Lycett's time as part of a barbershop quartet, his former employment as a sniffer-dog training customs officer and, erm, his war on dolphins...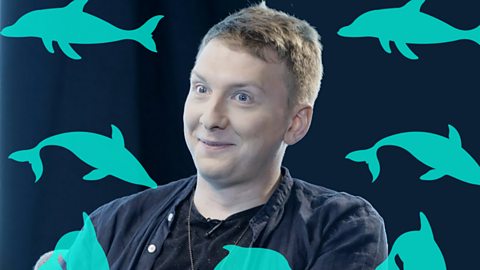 Greg's harmless Unreal Lives prank has landed Joe in hot water!
It was the latter (totally made up!) revelation that caused a bit of a stir online and resulted in Joe making a public apology to reassure us all that no, he didn't have a vendetta against dolphins and no, he wasn't on planning on eradicating them from the oceans anytime soon. Phew!
But if you thought Joe's apology was the most off-the-wall you'd heard, you might want to think again. From Biebs to Chrissy Tiegs, here are some equally unusual sorry's...
Justin Bieber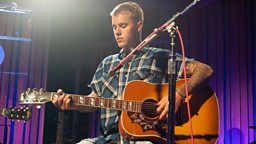 Justin Bieber is no stranger to the art of apologising; he's got an entire song dedicated to the act, after all.
Back in the summer of 2015, Justin posted a cheeky photo to Instagram (literally cheeky: it was a belfie), before having a speedy change of heart and issuing an apology:
"I deleted the photo of my butt on Instagram not because I thought it was bad but someone close to me's daughter follows me and she was embarrassed that she saw my butt and I totally wasn't thinking in that aspect. I felt awful that she felt bad. To anyone I may have offended I'm so sorry. It was completely pure-hearted as a joke but didn't take in account there are littles following me!!!"
Does 'my bad' constitute as an apology? It does in Rihanna's world. (Hands up, who wants to live in Bad Gal's world? Everyone? Same.)
In an interview with GQ last year (August 2017, to be precise), Diplo revealed that he'd been trying to get RiRi to jump on a track for years:
"She's like the one artist that we can't ever get. I think before we're all done, she'll be on a song of ours... I had a session with her, and Future was also invited. The Weeknd was there. Metro Boomin was there before anybody knew who he was. I was so contact high. Future played her, like, 700 songs. It was four in the morning. Finally, I was like, Yo, G, I'm leaving unless you let me play her a song. So I played her a song. And she was like, 'This sounds like a reggae song at an airport'. [laughs] I was like, I'm gonna go kill myself."
There's still no RiRi and Diplo track on the cards but Rih did say sorry in the form of a screengrab of the article headline and captioning the photo with a well-meaning 'my bad', complete with a smattering of cry-laughing emojis. #dutyfree
Kanye West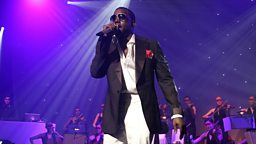 Everyone remembers Kanye West interrupting Taylor Swift's speech at the 2009 MTV Video Music Awards, right? What a silly question: of course you do! But do you remember Kanye's apology to Tay Tay? It went a little something like this...
"I'm sooooooo sorry to Taylor Swift and her fans and her mum. I spoke to her mother right after and she said the same thing my mother would've said. She is very talented! I like the lyrics about being a cheerleader and she's in the bleachers! I'm in the wrong for going on stage and taking away from her moment! I'm not crazy y'all, I'm just real. Sorry for that!!! I really feel bad for Taylor and I'm sincerely sorry!!! Much respect!!!"
Kanye posted the above exclamation-laden message to his now-defunct blog (who knew he had a blog?!) shortly after unwittingly making meme gold. While on the surface it's pretty standard, it's the following line that had the internet floored: "I like the lyrics about being a cheerleader and she's in the bleachers!"
The Internet and, arguably, the world at large, is fairly obsessed with Chrissy Teigen. Why, you ask? She's funny as hell, has the best clapbacks in the biz and doesn't have a problem keeping it real (#relatable). Maybe too real, on some occasions...
Taking to preferred medium Snapchat to document her spray tan, Chrissy inadvertently flashed a little more skin than she'd originally hoped. Her eagle-eyed assistant quickly spotted the faux pas (#notsorelatable) and Chrissy delivered a glorious apology:
"I just want to apologise to everyone I know. I've let my friends down. I've let my family down. I have nipples. It's not something I'm proud of."