Main content
How the story of an abusive relationship resonated with young people
The video in this article contains scenes that some viewers may find disturbing.
A new BBC short film about abusive relationships has been widely praised on social media. Control by BBC The Social is a powerful story about how an abusive relationship can develop over time, even when things look perfect to your followers and friends on social media.
The digital story is presented in a phone takeover format so you can follow along directly through the phone of the lead character Zara as her boyfriend Ed's behaviour becomes increasingly manipulative and aggressive over time.
WARNING: Control is a fictional account of unfolding emotional and physically abuse in a relationship and some viewers may find scenes triggering or upsetting.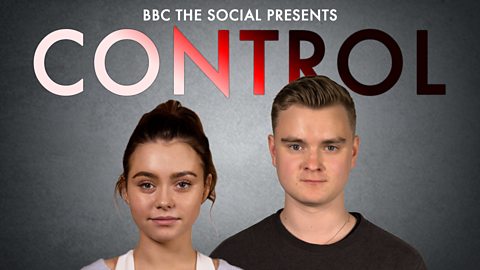 Zara moves away from all her pals for uni and now they don't approve of her new boyfriend.
(Watch Control via IGTV for the full phone takeover experience)
With over a million views across social platforms including Instagram, Facebook and Twitter, the response to the film has been universally positive.
Many people have commented that the story resonated with their own personal experience of abuse.
One user on Instagram commented:
"I love thissss. Every girl needs to see this. The ones going through it, the ones who've gone through it and the ones who haven't. It's so important to know it's not your fault. No one should lay a hand on you. We all need those types of friends who care and who will listen."
Another shared their own past experience in the comments section:
"I commend BBC The Social for having the hindsight of raising awareness in the FIRST stages of domestic violence, emotional abuse and financial abuse. Not enough awareness has been made on this and so many victims could have been saved had it been. As a victim of EA it only took him 1 month to get inside my head and by the 3rd I was an emotional wreck. It then took another 6 months to finally remove him from my life and a further 3 years to recover. If people could see the signs very early on they will hopefully have the strength to leave before they suck the life out of you quite literally! These types of relationships are NOT NORMAL! Please keep spreading this message."
More phone takeovers from The Social (IGTV links)
A Facebook user said:
"The details and the script are absolutely amazing and this deserves a reward I absolutely loved it because it felt so real. Honestly things like this do happen every day and it isn't easy to break out of."