Main content
What you need to know if you're facing dismissal at work
Facing redundancy or dismissal at work can be worrying and deeply unsettling. But understanding why it's happening, knowing what to expect and what your rights are can take away some of the fear and uncertainty.
In The Bottom Line, Evan Davis is joined by Angela O'Connor from The HR Lounge, employment lawyer Sian Keall, and Kate Griffiths-Lambeth, Group HR Director at Charles Stanley, to discuss the rules and regulations and what to expect if your role is on the rocks.
Under two years in the job? You're not protected
Many people don't realise, but you can only claim unfair dismissal against your employer if you have worked for the company for a minimum of two years. You can claim that you've been discriminated against if that's the case, and you can also claim that you're in a protected category (because of your religion or a disability for example), but if none of the above applies, you don't have the right to contest losing your job. The bottom line is, under two years of service and you can be dismissed without notice.
What if I'm facing dismissal as part of a mass redundancy?
If a firm needs to make a big change – like close a factory or change the business structure – it might involve getting rid of lots of roles but have nothing to do with the individuals themselves. It's simply the case that numbers need to be cut.
In this instance, if your employer is making more than 20 roles redundant, then they have to do a collective consultation process, with you and your colleagues electing representatives. The whole thing can take a long time. You can feel stuck in a formal process (which could last 90 days) which is very frustrating when you just want to know whether you're in or out. A three-month period when you don't know what the outcome is going to be or whether you have a job at the end of it is incredibly unsettling.
The good news is, if yours is one of the jobs to go, then you're entitled to statutory redundancy pay and notice pay. If you go to www.gov.uk there's a calculator that will tell you what you're entitled to, based on how old you are, your weekly pay and length of service. The other positive is that a lot of employers will voluntarily enhance the redundancy package from the statutory minimum.
Less than two years' service however, and you sadly don't qualify for statutory redundancy pay, though you will still get paid for your notice period.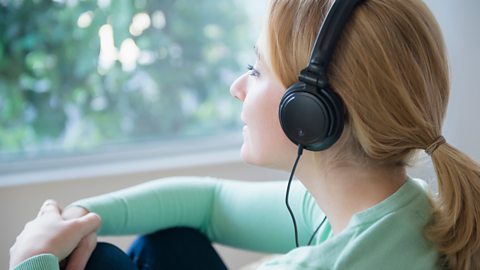 Are you still thinking about work an hour after you leave the office? Switch off.
What does redundancy on a smaller scale look like?
If a company needs to make redundancies on a smaller scale, but none of the employees are notably incompetent, malicious or disruptive, they might decide who they are going to dismiss based on performance. For example, if they have a sales team of seven and want to cut it down to four (because some technological change enables them to do so) then they need to use selection criteria to decide who will lose their jobs.
If yours is one of the roles at risk, then you will be scored against those criteria, and any of your colleagues doing similar roles will also need to be scored – your bosses can't pick and choose who they want to assess. They need to share the scoring criteria with you in advance (so request this if they haven't) and they're also required to share your scores with you and explain why they've made them.
Your employer might also run a 'recruit to stay' process during which you will be interviewed again – essentially reapplying for your own job. Many people find this unsettling and choose to take voluntary redundancy rather than undertake the process.
Can I be dismissed on the grounds of poor performance?
Your employer might feel like you're not meeting targets or doing your job to the level required. In this instance (if you've been there for more than two years) they should talk to you about your performance and how to improve it.
They might come up with a PIP – a Performance Improvement Plan – to help you get from where you are to where you could be. However, although this is good practice, it's not a legal requirement.
You can only claim unfair dismissal against your employer if you have worked for the company for a minimum of two years.
(Having said that, if a company dismisses someone for poor performance and it goes to an employment tribunal, the tribunal will expect an employer to have gone through this formal process. This typically means a warning, an opportunity to improve, assessment of that opportunity, a final written warning, and a further opportunity to improve.)
What qualifies as gross misconduct?
There are some major no-nos as an employee that can result in you losing your job with little to no notice.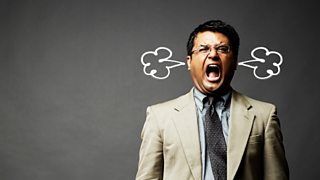 Aggressive behaviour can count as gross misconduct in an office.
What amounts to gross misconduct will vary from company to company, depending on the sector and the nature of the business, but they include theft, fraud, dishonesty, damage to property and incapability due to drinking or taking drugs whilst at work.
Aggressive behaviour and harassment are also up there.
Violence in the office for instance is nearly always going to result in dismissal because your employer has a duty of care to keep your colleagues safe.
If you are guilty of gross misconduct, a process still needs to be gone through, but your employer can suspend you on full pay. They'll interview the other people involved, call you in for a disciplinary meeting, and if you are clearly at fault then they can dismiss you immediately.
Top tips from the experts
Evan asks his panel for advice for anyone facing dismissal. Here are some of their top takeaways:
Be prudent – make sure that the right things are happening and that you are being treated fairly.
Workers have become increasingly unable to escape the clock.
Take good advice – be it from a union or from your HR department. Even though they are involved in the dismissal process they can still clarify your rights and help with any questions you might have.
The Acas website is a great resource – it provides free and confidential advice on employment rights, best practice and policies, and resolving workplace conflict.
Be brave enough to speak out – be open, be honest. Get a dialogue going with your employer.
Tell your family – if you don't it can be disastrous further down the line.
Try not to take it personally – for organisations these things are part of business and it will help your recovery if you are able to not see it as personal.
If you can afford it, buy a few sessions with a coach who can help you reset your compass in terms of where you're going with your career.
Look after yourself – in a year's time you'll look back and things will feel very different.
Finally, parting company with a firm isn't necessarily a disaster. It's hard and can be painful and frightening, but it might turn out to be the opportunity that changes your life for the better.
More from Radio 4
How do you manage money in a relationship?