Main content
Terrific Scientific Feet - Live Lesson - Presenters and guests
Michelle Ackerley - Presenter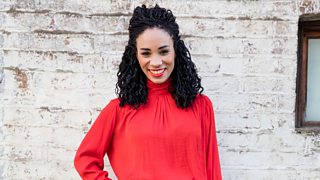 Michelle is a regular host of The One Show, interviewing celebrities including Samuel L Jackson, Tom Hiddleston, Danny Boyle and Naomie Harris to name but a few. As part of BBC1's Watchdog team, Michelle can also be seen presenting across Crimewatch Roadshow, Watchdog Test House and fronting the highly-rated Council House Crackdown, which is now in its third series.
Greg Foot - Presenter and science expert
Greg has hosted multiple series for the BBC and is a regular science expert on Blue Peter. His online exploits include his podcast "The Best Thing Since Sliced Bread?" and on YouTube he's racked up more than 10million hits answering curious questions. On stage he's had his own nationwide theatre tour and he also presents the drive time show on Heart Radio in Kent.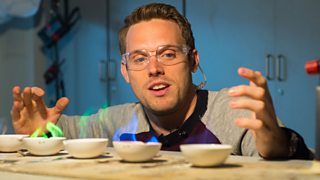 Greg is a keen scientific adventurer – a few years ago he trekked up to the world's highest pop-up lab at Everest Base Camp to join a group of scientists doing cutting edge research that will change intensive care medicine for ever, and this year he joined another, diving 300m down into the deep ocean in a high-tech submersible to measure the health of our planet's beating heart.
Dr Ben Garrod - Science expert
Dr Ben Garrod is an evolutionary biologist and great ape conservationist.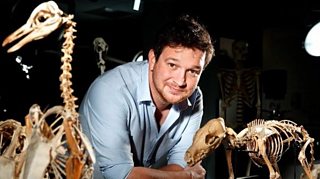 He has presented a number of BBC television programmes, including Attenborough and the Giant Dinosaur with Sir David Attenborough on BBC One, award-winning six-part BBC Four series Secrets of Bones.
This is in addition to presenting The Human Hive on Radio 4, BBC Four's Hyper Evolution: Rise of the Robots and The Day the Dinosaurs Died on BBC Two.
Ben has a BSc in Animal Behaviour from Anglia Ruskin University, a MSc in Wild Animal Biology from the Royal Veterinary College and a PhD, which looked at monkey evolution on tropical islands, entitled 'Primates of the Caribbean' with the University College London and the Zoological Society of London.
Hacker T Dog - Superstar guest
CBBC star Hacker T Dog is the coolest canine on television and undoubtedly one of the best products to come out of Wigan.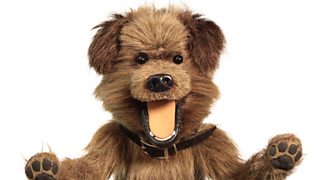 You'll recognise him from his antics on CBBC HQ and his adventures on Hacker Time, where he tricks celebrity guests into his studio for sketches, singing and all-out mayhem.
As part of his training to be a Terrific Scientist, he has appeared in the Get Scientific - Live Lesson and Terrific Scientific Exercise - Live Lesson.