Main content
'I lost weight under a fake body suit on the sly!'
If you could lose unwanted weight without anyone around you noticing, would you do it? What if the process required you wear a bodysuit and lie to all your family and friends. Still in?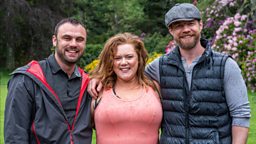 Thirty-year-old newly qualified make-up artist Ashley was!
In BBC Scotland's, Secret Body, she lets viewers in on her hush-hush journey with the expert help of personal trainers, Stephen Clarke and Rab Shields.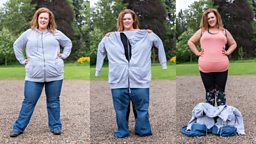 Ashley's impressive transformation
Rab and Stephen have helped thousands of people transform their bodies in the past fifteen years. But they've never asked their clients to keep their efforts secret from friends and family — until now.
The lifestyle and fitness experts team up with Ashley from Aberdeen and Wayne, a fifty-two year old singing cabbie from Dundee, to help them shape up and achieve their personal goals.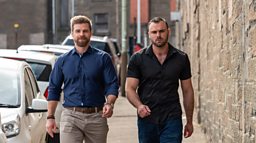 Stephen Clarke and Rab Shields
In addition to providing Ashley and Wayne with a 12-week nutrition and fitness plan, they've also lined up two of the UK's finest costume fabricators to create made to measure body suits.
Based on exact measurements taken at the start of Ashley and Wayne's journey, the suits will be worn every single day, to ensure they both look the same the entire way through the process.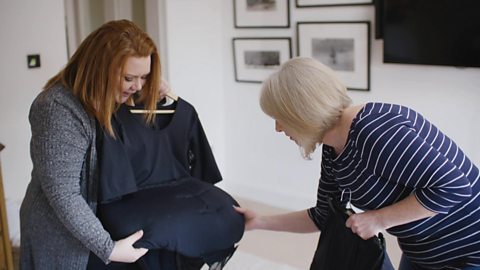 Mum and daughter are caught off-guard when they realise the much progress Ashley has made.
These suits will help them to keep their secret and serve as a motivational reminder of the progress they've made.
Although they keep their secret from all their friends and family, the contributors are allowed one close confidante in on their secret — Ashley chooses her Mum, Maggie.
Her main goal is to be able to climb a mountain with her dad, something which, because of her weight, she's never been able to do before.
Watch Secret Body
In this undercover body transformation programme, personal trainers Rab and Stephen help a make-up artist from Aberdeen and a singing cabbie from Dundee achieve their goals.
Latest features from BBC Scotland