Main content
Liverpool's female Hamlet
Liverpool has long been a hot-bed of artistic talent and creative innovation but centuries before The Beatles played a note at the Cavern Club, the city was being used to test a daring proposition: a woman in the role of Shakespeare's tortured Prince Hamlet - and in straight-laced Victorian times.
The experiment was by Welsh-born Sarah Siddons who went on to become one of the most prestigious female Shakespearean actors of the 18th century. She was the elder sister of John Philip Kemble, Charles Kemble and Stephen Kemble – becoming most famous, perhaps, for her part of Lady Macbeth. But in Liverpool she is playing the part of Hamlet, more than two hundred years before Maxine Peake is to do likewise at the Royal Exchange in Manchester in 2015.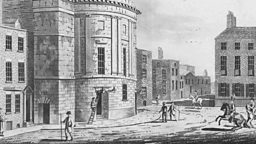 Liverpool Theatre Royal. With thanks to British Library
Siddons path to stardom wasn't straightforward.
In 1775, she made her metropolitan debut at the Dury Lane Theatre, then under the management of the famous actor David Garrick. It didn't go well. The young actress was extremely nervous and the critics remained hostile. So she took refuge in touring theatres outside London. But a few years later she made a triumphant return to London's stages.
Fans gathered outside her house, the elite flocked to her performances, and by the end of the century her fame was assured.
Born in Brecon, she went on to have seven children but outlived five of them. She died aged 75 and there is a statue to her memory in Westminster Abbey, and on Paddington Green in London.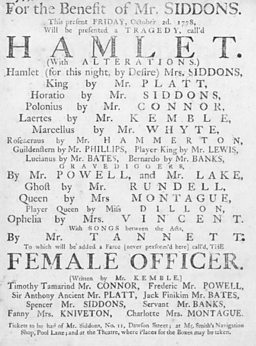 Sarah Siddons plays Hamlet. With thanks to The British Library/
Regions host female Hamlet
Sarah Siddons was one of the first woman known to have played Hamlet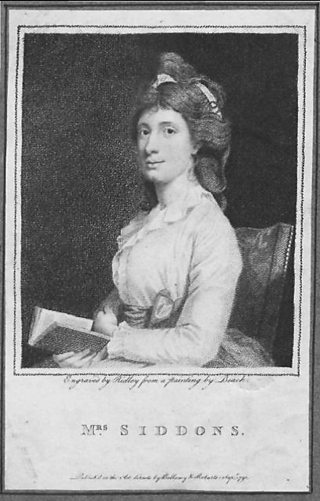 Sarah Siddons. With thanks to the British Library
She played the role only on a cluster of occasions and only in provincial theatres in the English Regions.
This British Library poster (above) relates to a performance in Liverpool on October 2nd 1778. However she also appeared in the role in Birmingham (1776), and Manchester (1776).
Why did she choose the provinces for her experiment? She may have feared the London critics would denounce her impertinence and shred her reputation.
At a time when actresses were still associated with prostitutes, Siddons took pains to lead an exemplary life as a respectable married woman.
Although her husband was a respected actor, she was really the family breadwinner, the brighter talent and the bigger draw at the box office.
As a struggling actress she earned about £3 a week but at the height of her popularity Siddons was earning up to £5,000 a year, an enormous sum at the time.
Audiences loved her Shakespearean heroines – she was known as 'the Tragic Muse' – and sometimes the most fervent fans swooned at the thrill of seeing the actress perform.
This poster is the only one in the BL collection that shows her in a male role and the author has added the phrase… "for this night by desire"
Her appearance can also be viewed as a shrewd business move by her husband and manager, Mr Siddons.
It was his" benefit" night – so he would gain from the profits at the door - and he could have chosen to play the lead himself. However, his wife was the bigger star, so would attract more spectators and more money.
Although Shakespeare has notable female characters who don male garb in order to advance the action and direct the male characters, these roles would originally have been played by younger males.
By the Restoration, women played these breeches roles – so called be because they offered an opportunity to see the actress's legs in tight-fitting trousers - but they always reverted to their feminine character by the end of the play.
Siddons' ground-breaking Hamlet expanded the possibilities for actresses on stage and paved the way for a flock of others to follow suit.
Frances De La Tour and Maxine Peake are just two of the actresses who've tackled the role of Hamlet while Fiona Shaw and Frances Barber have played other male roles.
About Shakespeare on Tour
From the moment they were written through to the present day, Shakespeare's plays have continued to enthral and inspire audiences. They've been performed in venues big and small – including inns, private houses and emerging provincial theatres.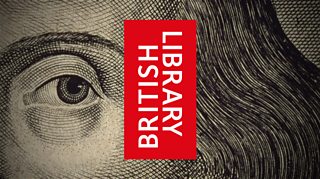 BBC English Regions is building a digital picture which tracks some of the many iconic moments across the country as we follow the 'explosion' in the performance of The Bard's plays, from his own lifetime to recent times.
Drawing on fascinating new research from Records of Early English Drama (REED), plus the British Library's extensive collection of playbills, as well as expertise from De Montfort University and the Arts and Humanities Research Council, Shakespeare on Tour is a unique timeline of iconic moments of those performances, starting with his own troupe of actors, to highlights from more recent times. Listen out for stories on Shakespeare's legacy on your BBC Local Radio station from Monday 21 March, 2016.
You never know - you might find evidence of Shakespeare's footsteps close to home…
Craig Henderson, BBC English Regions
Sarah Siddons. With thanks to Yale Center for British Art/Paul Mellon Collection.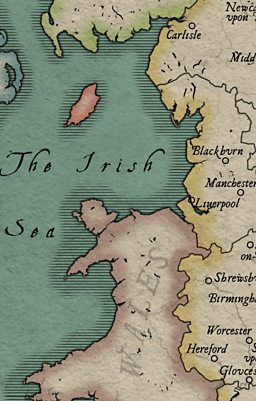 Shakespeare on Tour: Around Merseyside
Ferdinando Stanley and his enthusiastic support for Elizabethan entertainers

Clara Fisher returns to Liverpool to play Falstaff and Richard II
Shakespeare on Tour: Around the country
Shakespeare, budding playwright and actor, at the Rose Theatre from the spring of 1592

Why did Will Kemp, Shakespeare's former clown, dance from London to Norwich?