Main content
Seven surprising things you didn't know about Anglesey
What do CenterParcs, Sky Sports and The Royal Horticultural Society all have in common? They've all accidentally omitted Anglesey from their official maps of the UK in the recent past. Stand-up comedian Tudur Owen is on a one-man mission to make sure that Anglesey is ignored no longer in his series, Where on Earth is Anglesey? Here Tudur tells us some things we didn't know about the island.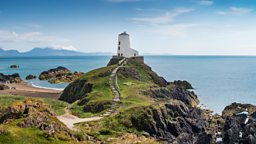 Twr Mawr Lighthouse on Llanddwyn Island
1. Anglesey is magical
The number seven is meant to have certain magical qualities, and as if by magic Anglesey is the seventh-largest island in the UK, has a population of 70,000 people and has 777 saints buried on it. Coincidence? I think not, because I made that last fact up. But this island has been considered a mystical place ever since the Romans arrived in 61AD. It was said that mystical Druids stood on the shore showering the invading army with curses and imprecations. Of course they were probably just speaking Welsh and the Romans automatically assumed they were talking about them. I hate it when that happens.
2. Anglesey has some very clever people (And some not so clever ones)
The Welsh mathematician William Jones was born on Anglesey and is credited with adopting the Greek letter π (Pi) to represent the ratio of the circumference of a circle to its diameter. The renowned NASA space flight engineer Tecwyn Roberts was born and educated on the island and was instrumental in getting the first man to the moon. Comedian Tudur Owen got a solitary O Level in Metalwork.
3. There's Lord Nelson but no column
As you cross the Britannia Bridge on to Anglesey, look down to your left, and there on the shore of the Menai Strait you will see Vice Admiral Lord Horatio Nelson. It's an exact replica of the statue which sits on top of his column in Trafalgar Square.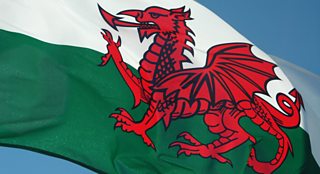 Nelson knew the waters around Anglesey well and once said that if you could navigate your way around the Island of Anglesey and along the infamous Menai Strait, you had all the skills needed to sail anywhere in the world.
These treacherous parts haven't left him unscathed though, as standing on a far more accessible plinth than his lofty perch in London seems to have resulted in someone pinching his sword.
4. Anglesey has its own version of Valentine's Day
The Welsh patron saint of lovers is St Dwynwen. Her day is celebrated on the 25th of January, which means that amorous Welsh people get a head start on the rest of the world which have to wait until Valentine's Day on February the 14th.
St Dwynwen was a 5th-century Anglesey woman whose story exists in two versions. The first, which is the one told to school children and tourists, is a forlorn tale of unrequited love and a life ultimately given over to saintly pursuits. The original uncensored version however is an horrific tale of misogyny and witchcraft which makes Game of Thrones look like The Little Mermaid.
Both versions of her story tells of Dwynwen living out her later life in service to God on the remote and stunningly beautiful Ynys Llanddwyn (Llanddwyn Island) which is by far the most popular destination on Anglesey (pictured above).
An important tip for visitors to this beautiful place is to remember that Llanddwyn is on the right as you walk from the car park towards the sea. On the left is Anglesey's only officially designated nudist beach, although there's nothing much to see there on a cold January 25th… I'm told.
5. Anglesey is the Mother of Wales
Anglesey is still referred to in Welsh as "Môn Mam Cymru" which means "Anglesey the Mother of Wales". This is because of the island's fertile land served as the bread basket for the whole region.
Anglesey people are often teased by mainlanders for being a bit different to the rest of Wales, and considered a bit haughty. It probably doesn't help that us islanders like to call Anglesey "Gwlad Y Medra" which roughly translates as "Can do Country"… Haughty? How very dare you!
6. Anglesey is a hotbed of invention
An example of this "can do" spirit is the fact that Anglesey seems to be hotbed of invention and innovation. The world famous off-road vehicle and royal favourite, the Land Rover, was invented on Anglesey. Farmer and engineer Maurice Wilks, along with his brother Spencer, built a prototype in 1947, called it the "Land Rover", and never looked back… unless they were reversing.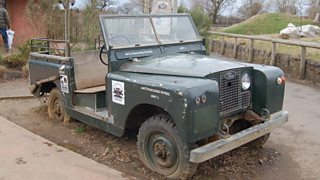 Another Anglesey innovation is the Easy Care breed of sheep. They are unique in that they don't need shearing. Every spring they will shed their woolly winter coat all by themselves and then grow another one when it gets cold again. Less work for the farmer and less stress for the sheep, although I must declare an interest in this invention because the lazy farmer who came up with this idea was my Dad.
7. Anglesey is not a safe seat
In the last 60 years Anglesey has returned a Member of Parliament from all the main political parties in Wales, which means that it can never be considered a safe seat for anyone. The island constituency always seems to buck the Welsh trend during any election or referendum, appearing to confirm the idea that Anglesey people are very independent-minded, fiercely non-conformist and quite simply, different. So much so that sometimes I think they secretly don't really mind being left off the map.
A stand-up inspired journey to the four corners of the simultaneously beautiful, beguiling and downright bizarre "Land of Legends" that is Anglesey.
More funny from Radio 4
Brighten your week with the latest BBC Radio 4 comedy, introduced by Darren Harriott.

The best new comedy from Radio 4, every Friday. Features The News Quiz, The Now Show and Dead Ringers.