Main content
Seven authors you might not know are avid football fans
With The Book of Dust and Daemon Voices coming to Radio 4, we spoke to Philip Pullman and were surprised to learn he was an avid Norwich City fan. There have been a number of novels written about the beautiful game and a few writers who profess to being hopeless football fans (Nick Hornby immediately springs to mind), but it is not generally acknowledged that writing and football are typical bedfellows. Digging a little deeper, we've managed to find seven authors you may be surprised to find are either avid football fans, or at least interested enough to show support for a team!
Philip Pullman – Norwich City
"To support Norwich City is to experience masochism teased out to the point of voluptuous excess." This is how Pullman described his relationship with his beloved Norwich City on Twitter.
Ardently loyal to his childhood hometown team, he's been a fan ever since his grandfather took him to his first match. Experiencing a goalless game and getting bored, they left early only to miss Norwich City's winning goal.
Martin Amis – Manchester United
Somebody once wrote this about one of our most celebrated contemporary authors "Morally complicated, unreassuring: that's Amis in a nutshell".
This is also an apt description of Amis' struggle with football; despised and loved in equal measure, he cannot seem to align his distrust of the nationalistic, tribal feelings it releases in him, with his gut love of the game.
Similarly the boorish behaviour of working class fans doesn't sit well with his own middle class intellectualism, leaving him slightly bereft, as if his passion for football doesn't belong in the framework of football 'support' as it is traditionally regarded.
Philip Pullman on his love of Norwich City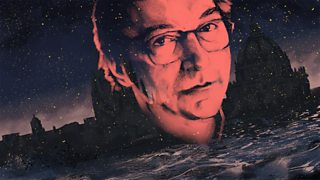 He'll always be a Canaries fan.
All is summed up in his hilarious article in the Observer about his team, Manchester United, in a review of their Champions League win against Bayern Munich at Barcelona's Camp Nou in 1999 where the hooligan behaviour and the tribalism he despises are offset by his feelings when the team achieve victory with goals in the closing moments.
"…how unforgettable it was, in those last minutes, to be caught up in the fabulous lurch of emotion, when hatred and despair became their opposites. Stranger turned to stranger with love and triumph. All were lost in the great red sea."
Irvine Welsh – Hibernian FC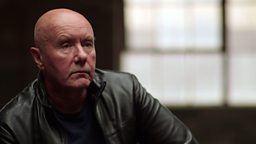 Ok, so it's maybe not such a secret that Irvine Welsh loves his footie. He grew up in a working class area of Edinburgh and is a staunch, uncomplicated by class or intellectual inhibitions, Hibernian FC supporter. Unsurprisingly Hibs fans pepper his work - most notably in Marabou Stork Nightmares and one of the stories in The Acid House which both feature characters from the CCS (Capital City Service), the Scottish football hooligan 'firm' associated with Hibernian FC.
Although he now lives abroad Irvine claims on his website that he still returns to Edinburgh regularly "to visit friends, family and Hibernian FC at Easter Road". In February he was cornered by a fan on Twitter and agreed he would write a third instalment of his legendary novel Trainspotting if Hibs beat Hearts in the derby. Did they win? Yes! Come on Mr Welsh, we're waiting…
JK Rowling - Tottenham Hotspur
Is she or isn't she? The debate has raged on about JK Rowling's supporter status as a West Ham fan, as West Ham United is the only football club to feature in her Harry Potter novels. Furthermore, it was claimed in one newspaper piece that she has been secretly attending West Ham games incognito since her success as a writer - which may well be true - but her heart lies elsewhere…with Tottenham Hotspur to be precise.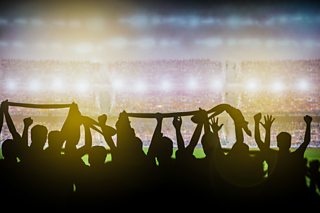 You never know who you could see in the stands.
Her father was a Spurs fan and it's a 'family thing' she reckons "I'm not a very passionate supporter and I certainly don't get very depressed if they're not doing very well but if I was to turn up to watch anyone it would be Spurs..."
And as for the West Ham references? They were included in honour of a friend called Troy, a West Ham fan, so now you know!
Paul Greengrass - Crystal Palace
Known ostensibly for his films including Hollywood blockbusters The Bourne Ultimatum and Captain Phillips, Paul Greengrass is less well known as an author but did write the banned Spycatcher book with MI5 agent Peter Wright in the mid-eighties He has also written several film scripts, and once dabbled in journalism.
More relevantly to this, he is a lifelong Crystal Palace supporter since his childhood growing up in Kent and would travel to games across the capital with another friend called Paul, but not just to Crystal Palace, so "it was never tribal".
He appeared recently on Radio 4's Desert Island Discs and chose as his book 100 Years of Crystal Palace by Nigel Sands.
Disappointingly for him, his son has turned out to be an ardent Chelsea supporter!
Val McDermid – Raith Rovers
Another Scot, but in this instance, a proud Raith Rovers supporter, McDermid first arrived at her love of football through her late father who was chief scout, and then turnstile manager at the club's ground, Stark's Park.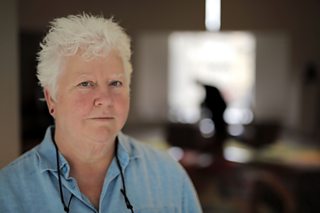 Val McDermid, author and proud fan of Raith Rovers.
She has been a devoted fan ever since, something you may not be aware of as a reader of her gritty crime dramas which rarely allude to anything football related.
She's not exactly a secret supporter either, but has nevertheless tried to remain fairly incognito at the club she visits regularly, despite donating heavily after a phone call from fellow supporter Gordon Brown (when chancellor in 2004) to raise money for the club's ailing fortunes, and more recently sponsoring the team shirts.
She's a 'proper' fan too, who lives and dies by the games, " I was never dragged along to the Rovers – I loved it ", and as for existential quagmires over tribal rivalry says "I've no time for slab-faced sectarianism but a little bit of responsible hatred is necessary for the cohesion of the whole".
Julian Barnes - Leicester City
"To be a lifelong supporter of Leicester is to have spent decades poised between mild hopefulness and draining disappointment", mused Julian Barnes on his unrequited love of Leicester City FC. Of course all this changed when Leicester dramatically, against all the odds, won the Premier League title in 2016 and self-penned words from his 1989 novel A History Of The World In 10½ Chapters were finally proved wrong "They're a good team…a very good team sometimes, yet they never seem to win the big ones". A fan since the age of five or six and now based in London, follows his team obsessively.
Further Listening on Radio 4
Philip Pullman on how Oxford provided inspiration for the setting of His Dark Materials.

Lessons learned from the serialisation of comedian Eddie Izzard's autobiography.