Main content
BBC Fresh Profile: Jaha Browne
Jana Browne tells how an inspirational teacher on her university course motivated her to start filming documentaries.
Jaha's film Unify follows the members of the all-women hip-hop crew LCCOLLECTIVE.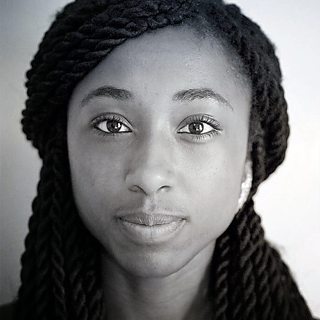 How/why did you get started in documentary film-making?
During my BA in Television Production at Middlesex University I had a brilliant documentary teacher and she opened my eyes to the documentary form. Since then I wanted to tell stories, placing myself in other people's worlds and leaving my little world behind. It's a medium where you can completely absorb another person's feelings, allowing you to see life through their eyes. Even if it's for a day to years it's a very special process to be a part of, to have people trust in you and creativity.
Why did you pick this subject for Fresh?
I met Shay D at a Theatre performance called Tell Tales. We stayed in contact and then found out she was part of LCCOLLECTIVE. Once I heard them I was hooked, seeing a group of young women, being raw and passionate about making a change, challenging the stereotypical representations of women in main stream Hip Hop. Using rap and poetry as a tool of therapy for themselves, enabling them to connect with various parts of the community in a positive way, was a unique thing to see. Plus these girls have tons of great infectious energy and I knew that would shine through in the short film.
What motivated you to make this film?
I saw these four young women as Hip Hop innovators, bringing an energy of positivity to hip-hop, spitting bars of real life and with a conscious ethos. Working with one of my favourite filmmakers Tara Manandhar , I knew we could bring our style and vision making it an entertaining and engaging short piece of work.
What camera did you use to shoot your film?
A 5D with a 50mm lens.
Who/what inspires you?
Inspiration comes from anything you let your mind see or hear. Currently I am inspired by works from Emily Kai Bock and Kahil Joseph.
What are your plans for the future?
World domination with the documentary form! I am in the early stages of setting up an online video platform with two other filmmakers.
Getting my future projects funded/commissioned, meeting people I may never had the chance to meet if I was not a film-maker. To tell their stories and give them a voice for others to hear.
What is the most important thing you have learned so far?
To believe in yourself and be persistent in whatever you are doing. Albert Maysles said it perfectly in Jessica Edwards' recent book 'Tell Me Something', "a documentary filmmaker needs to be patient and believe in the process of discovery".
The all-women LCCOLLECTIVE describe how hip-hop has empowered them.

Designer Barjis Chohan believes women who wear the hijab should be able to dress stylishly.

Film-makers talk about the importance of documentary sequences and how to use them.