Main content
Memories and Conversations - New Approaches to Dementia
Can favourite radio and television moments help trigger memories for those with dementia? You can watch and listen to archive clips here.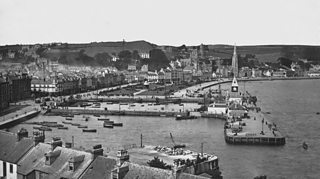 BBC Radio Scotland has commissioned a series of special programmes and online resources to explore ways of living well with the condition.
Online and On Air, BBC Radio Scotland looks at different ways of sharing your precious memories, with friends and family, across the generations.
The latest programmes from our Season
Sally Magnusson visits Henry Rankin, who has dementia, and shares memories with his family.

Kaye Adams and John Beattie meet Anne, Stewart and Ian, who each have a form of dementia.

Kaye Adams and John Beattie hear about the reality of living with Alzheimer's disease.

BBC Scotland's Lab ran workshops with schools asking children to interview people to hear their stories from the past.

Pennie Latin delves into the BBC archive in a bid to stimulate memories and conversations all about food.

The John Beattie team speak about their own personal experiences with dementia and hear from Margaret Brown

Frank grew up in Leith in Edinburgh - originally from Italy. He's a dapper Italian with an interest in fashion and music. He used to be a teddy boy.

Mark explores the relationship between memory and the great outdoors and visits a care home where those with dementia are encouraged to get outside

Cathy MacDonald meets 80 year old Tina Docherty who lives in the croft house where she was born in Kingussie. Tina's grand dad was the boatman on the Monarch of the Glen estate. Tina is joined by her son Craig

As part of BBC Radio Scotland's Memories & Conversations Season, Gillian Russell finds out how we can keep our brains fit and healthy.

Cathy MacDonald meets 80 year old Tina Docherty who lives in the croft house where she was born in Kingussie

Series Producer, Liza Greig, outlines the resources on the Memories and Conversations website.

Geoff talks about dementia with Craig Brown, Hugh MacDonald, and Michael White of Football Memories

Jim Prime of Deacon Blue talks about Grace Notes, a collaboration between song-writing students and people with dementia