Main content
5 songs you should hear this week - w/e 29 September
Every day we play you a track that has just landed on our laps. As soon as we hear it, we send it into the digital ether for you all to enjoy. Sometimes it's an exclusive, sometimes it's a favourite artist and, other times, it'll be a brand new artist. Here's this week's choice selection. Just hit the links to see the full Just Added playlist: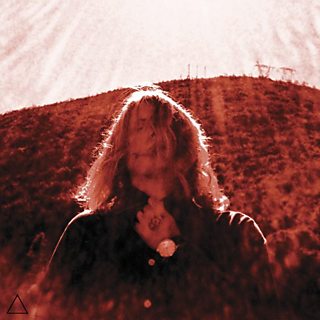 Ty Segall – Alta
We started off the week with this sublime new track from Ty Segall and his band Freedom Band. Ty and his band have been playing this track live over the last few weeks in the US, but now you can get your hands on this new single. It was recorded at Electrical Audio studio with producer Steve Albini. Ty says the single is a "screw-the-last-500-years jam" and it really does live up to that epic billing.
Courtney Barnett & Kurt Vile - Continental Breakfast
On Tuesday we had the world exclusive first play of "Kurtney's" latest single Continental Breakfast, which is out now. It's the latest music we've heard from the duo's collaborative album Lotta Sea Lice, which is out on 13th October. Courtney and Kurt have been friends for years and are fans of each other's music. The album also features contributions from Warpaint's Stella Mozgawa, Mick Thomas and Jim White of the Dirty Three, and Mick Harvey. We can't wait to hear more from the record!
The Frightnrs - Trouble (Version)
To get us through the mid-week slump we added this beautiful track to our Just Added playlist on Wednesday. Trouble (Version) features on The Frightnrs remix album More To Say Versions, which is reworked by renowned reggae producer Victor "Ticklah" Axelrod. The original album was released last year and was The Frightnrs' debut record. The reworked album is out on 20th October via Daptone Records.
Teleman - Bone China Face
This is the brand new single from Teleman's new EP Funf (which means five in German but we're sure you already knew that). The EP is a collection of songs recorded by different producers from electronic and dance backgrounds. The band worked with producers Timothy J. Fairplay, Bullion, Oli Bayston of Boxed In, Moscoman while this track was produced by Ghost Culture.
Nilufer Yanya – Baby Luv
To finish off this week of amazing new music, we have a track from 22 year old Londoner Nilufer Yanya. Baby Luv was released earlier this week and Nilufer said about the track: "I'm still working out what this song means exactly. There's a lot of questioning going on, I keep asking myself the same question - but it has a different meaning each time I ask it and which I still don't have an answer for". Nilufer may be unsure about the meaning of the track but we're certain that it's a beaut.
You can hear all the tracks via Lauren's Just Added Playlist
Discover more new music with 6 Music Recommends
The Desert Island Disco is your opportunity to create the perfect dance floor soundtrack. Send us 10-15 of your best party tracks, and check out what previous listeners have selected.
First plays, latest new music online, emerging talent & new tunes from returning favourites.
Did you ever make a mix tape for somebody? Did they ever make one for you? If so, we want to hear from you - click through to find out how to get in touch and see the track lists of other listeners' tapes.