Main content
10 real-life love stories and the heartbreaking songs they inspired
It takes real emotion to inspire a truly moving love song. Which is why some of the very finest have been written about real people and real relationships. Knowing the story behind them just adds to their poignancy. Here are a few classics...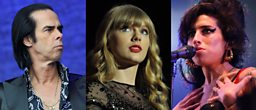 Ewan MacColl – The First Time Ever I Saw Your Face
There's no denying the romance of the story of Ewan MaColl first singing this beautiful song down the phone to Peggy Seeger, even if, in reality, they weren't getting on too well at the time. They'd had an affair, but Ewan was married to someone else and it was years before they would properly get together…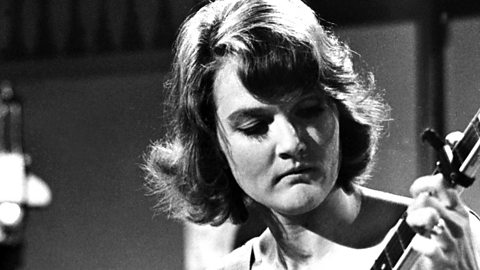 The real-life love story behind Ewan MacColl's The First Time Ever I Saw Your Face.
Joan Baez – Diamonds and Rust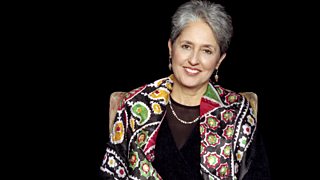 Joan Baez
In late 1974 Bob Dylan called his old girlfriend Joan Baez from a booth somewhere in the American Midwest and recited the lyrics to his new 9-minute-long epic, Lily, Rosemary and The Jack Of Hearts. Hearing from this ghost from her past inspired Baez to write her own masterpiece in turn; a nostalgia-drenched recollection of Bob Dylan's mercurial talent, his poor opinion of her poetry, and her feelings of love and loss. Quite the phone call.
Listen to Joan Baez's Desert Island Discs
Bob Dylan – Sara
Dylan himself wrote plenty of Nobel Prize-worthy love songs. Chief among them was Sad Eyed Lady of The Lowlands, the entire last side of the double LP Blonde-On-Blonde and a beautiful paean to a mystery woman with "eyes like smoke". This lady was Sara Lownds, as Dylan later confirmed in the song Sara, another album-closing classic about the love of his life: "so easy to look at, so hard to define."
The Beatles – Something
Pattie Boyd claims in her autobiography that her husband George Harrison sang this gentle hymn of love to her in their kitchen and that "he told me, in a matter-of-fact way, that he had written it for me." But Harrison himself used to say it was about the god Krishna. Either way, it's one hell of a love song. John Lennon said it was the best thing on Abbey Road. Paul McCartney said it was the best thing George Harrison had ever written.
Eric Clapton - Layla and Wonderful Tonight
Eric Clapton fell for Pattie Boyd while she was still married to George Harrison. The result was Layla, a song taking its title from a book about forbidden love, featuring one of the all-time great wailing guitar solos and Clapton's desperate scream, "you've got me on my knees." (In calmer times, when they were safely together, he also wrote Wonderful Tonight about how good she looked while trying to select a dress to wear for a night out.)
Fleetwood Mac – Rumours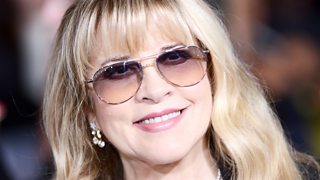 On the one hand, the members of Fleetwood Mac endured tangled and unhappy love lives in the mid 1970s. On the other hand, out of the anger and despair came Rumours, one of the greatest albums of the rock era. Lindsey Buckingham wrote Go Your Own Way and Second Hand News about Stevie Nicks. Stevie Nicks sang about Buckingham's philandering and loneliness in Dreams. Christine McVie at least had a happier take on romance in You Make Loving Fun. The trouble was that it wasn't about her husband, the bassist John McVie. It was actually written for the band's lighting director…
Nick Cave – Black Hair
The woman with hair as deep as ink and black as the deepest sea is PJ Harvey. Cave's relationship with the singer-songwriter had been brief – but had huge impact. It also inspired the songs West Country Girl and Green Eyes on his 1997 masterpiece The Boatman's Call, and cropped up again in 2008's More News From Nowhere.
Amy Winehouse – Back To Black
Amy Winehouse wrote her most famous song after her boyfriend Blake Fielder-Civil left her. This time the "black" in the title refers to the break-up driving Amy to booze, depression and heroin. Which just makes this lament for lost love all the more tragic, given the singer's premature death just a few years later.
Taylor Swift – Out of the Woods
Mystery surrounds Taylor Swift's relationship with Harry Styles, the floppy-haired heartthrob from One Direction. Some say it broke her heart. Some say she didn't care. Some say it didn't last much more than a month. But just about everyone agrees that it inspired her to write she got some cracking songs out of it. Out Of The Woods is a case in point; eminently hummable, but bursting with the poetry of loss.
Leonard Cohen – Marianne
Leonard Cohen met Marianne Ihlen on the Greek island of Hydra in 1960. He said she was the most beautiful woman he had ever met and they became lovers. She is pictured on the back of his second album Songs from a Room and is also the subject of Bird on the Wire, but is most famous because of this tender farewell from his first LP. It took on extra poignancy when Cohen wrote a famous letter to say goodbye to her again, just before she died, more than half a century later in 2016.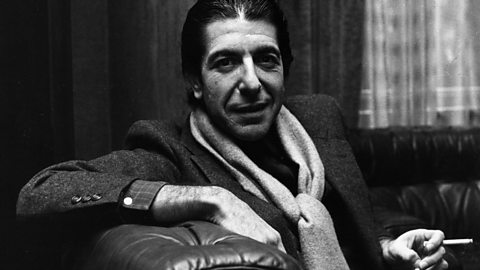 Our guests discuss Leonard Cohen's tribute to his muse Marianne Ihlen, who died last month