Main content
Classical music in a strongman's Russia – has anything changed since Stalin's day?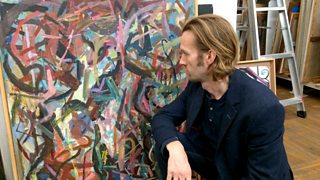 Gabriel Prokofiev
In Radio 3's Sunday Feature, My Family and Russia, composer Gabriel Prokofiev explores the history of the Soviet/Russian state's relationship with its progressive artists.
The story plays out across three generations, including Gabriel's composer grandfather Sergei, and his painter/sculptor father Oleg.
But what about the situation today? The programme's producer Chris Elcombe describes what they found in Moscow...
"We are a mess. But we are a completely different kind of mess from what's portrayed by the Western media." Composer Alexander Manotskov fiercely disputes the image of a Russian regime closely watching and restricting artistic freedom, which is a familiar and longstanding trope in the West.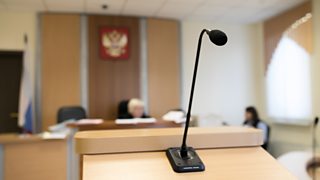 Instead he describes a thriving contemporary music scene in Moscow and increasingly in other cities in Russia too, populated by musicians and artists who can make the work they want to, largely left to their own devices by those in power. He paraphrases Pushkin: "In Russia poets do not seek the benevolence of the masters. In Russia poets are masters."
So how does this tally with the ongoing trial of high-profile theatre director Kirill Serebrennikov on charges of embezzlement that are widely believed, both in and outside the country, to be trumped up? In reports in the British press, there's often a suggestion that he's being punished for the homosexuality and religious criticism expressed in his work. This was dismissed by Manotskov and others we spoke to: how could Serebrennikov's work be denounced if the production was staged in the country's most prestigious theatre, the Bolshoi, and applauded by Putin's spokesman in the audience?
So what's really going on? "I have no idea," Manotskov says. "There's no connection between anything in Russia. One of the most important characteristics of the current regime is the complete absence of any ideology whatsoever."
This is an important distinction from the Soviet era. The 1948 Zhdanov Decree is one of the most notorious examples of Soviet artistic ideology, which denounced composers including Dmitri Shostakovich and Sergei Prokofiev as formalists, effectively ending the latter's career.
The absence of ideology today is a curse and a blessing. "There's no coherence, so we don't know when we stick out too much," Manotskov says. "The options are either you just emigrate or you behave in the way you behave."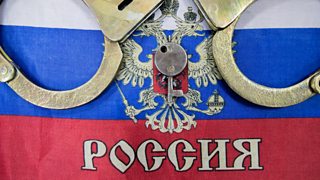 The prospect of emigration is one thing that does seem to bind Russian artists of past and present. Gabriel Prokofiev's father Oleg faced this same choice and left for London in 1971, and we spoke to other composers who also left in the '70s.
Manotskov is staying. Unlike Oleg and Sergei Prokofiev, his work isn't banned or restricted, and he's upbeat about the artistic community he's part of: "We're building structures that do not require any authoritarian presence. I think that's the way to go. If you have popular support and it's monetary, you don't give a damn what the state thinks of you."
And yet….
Nikita Rasskazov's participation in a peaceful march against the Syrian war, by people carrying abstract artworks, ended in arrest and trial for him and several others. "Each police station has a person to come and verify if something is art or not. This person was an old lady who is definitely not into anything related to contemporary art.
"In the trial," he continues, "the judge sat with her cellphone, browsing the web, not paying attention. After 30 minutes of the defence speech, she raised her head and said the arguments are invalid. We were all found guilty."
But for every Rasskazov there's a composer or artist who will tell you that they're able to create in whatever way they wish. It's difficult not to be confused by the paradoxes and apparent contradictions at play – perhaps that's the idea. But as Manotskov says, it's a different kind of mess from what we're often led to believe.

Russian music and culture on Radio 3
How do Russia's latest cultural emigres feel about leaving their homeland?

How Moscow's architecture and aesthetics influenced Wassily Kandinsky's artistic vision.

Listen to a wide selection of programmes examining the life and works of Sergei Prokofiev.