Main content
Why we love Joan Bakewell
Times have changed since Frank Muir called Joan Bakewell 'the thinking man's crumpet' in the 1960s. She was always a role model for intelligent, ambitious young women and now she stands for remaining active and inquisitive in later life. She's a broadcaster, author and journalist and, as well as being a Dame, she's President of Birkbeck College, a Member of the House of Lords as Baroness Bakewell of Stockport and patron of the National Piers Society (yes, piers).
Here's why we love her…
Joan on modern life:
"Medicine's so much better, education is better, relationships are better, people are more honest and less hypocritical than they were, there's less secrecy and shame about the body or sex and what you feel. People don't feel ashamed of their emotions or guilty, so there's lots that's got a lot better."
Joan on ageing:
"There is a drift towards thinking older people are part of the mainstream, not the bit that is left over at the end of your mainstream life."
Joan on rebellion:
She faced the prospect of being charged with blasphemous libel after she recited part of an erotic poem about a Roman centurion's affection for Jesus.
Joan on drinking when over 60:
"The hangovers get worse and worse."
Joan on happiness:
"Find out what it is that you want and follow your star. Work towards something you really crave. Stay close to the truth about you and you will more likely have a happy life than a frustrated one."
Joan on piers:
"When I see a seaside pier my heart lifts. I always want to get on it and walk the length of it. First of all it's halfway between the land and the sea, and when you walk out you look back and get a view of the coast. Secondly you have to remember that a pier has a double layer. On the top it's jollity and people and shows and cafes. It's all happiness. Underneath it could be the set of a thriller. It's the most sinister eerie setting you could imagine. I love the contrast between the two."
Joan on the present:
"I know my limits, my expectations. I know where I am and who I am. It has taken a long time."
Her principals:
Almost every newspaper in the country asked her to write about Harold Pinter, her former lover, when he died. She refused.
Joan on being a child in the war:
"Good things happened to good people, who triumphed over bad people. It was very simplistic but great for a child. You weren't at all confused about life, as people are now."
Joan Bakewell's 'Stop the Clocks' is our Book of the Week, listen to her reading from it here.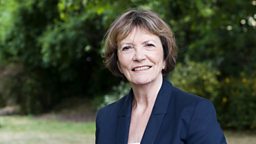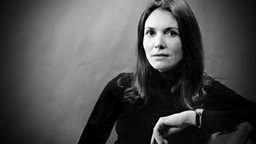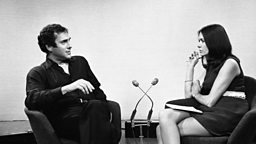 Harold Pinter joins Joan Bakewell for Late Night Line-up, 1969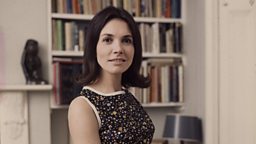 Joan Bakewell, 1968
Joan Bakewell and a panel of experts wrestle with the ethics of a real-life medical case.