Main content
Woman's Hour 2015 Power List: Influencers
The aim of this year's list was to identify a range of women who have an exceptionally large impact on our lives, not just because of their job title but because of their personal ability to influence others. It features women involved in areas ranging from politics and fashion to journalism and entertainment.
Find out more about our judges.
The full list of top 10 influencers is as follows:
1. Nicola Sturgeon – leader of the SNP
Nicola Sturgeon is the only woman to hold the post of First Minister of Scotland and the first to lead any of the devolved UK administrations. She became SNP Leader in November 2014 and was sworn in as First Minister the same month.
Nicola held cabinet secretary posts in government since 2007, also serving as Deputy First Minister through this time. She is currently MSP for Glasgow Southside.
Born in the North Ayrshire town of Irvine in 1970, she became an SNP member at the age of 16. After studying law at Glasgow University and working as a solicitor at the city's Drumchapel Law Centre, her entry into full-time politics came at the age of 29, when she was elected to the new Holyrood parliament in 1999, as a Glasgow regional MSP.
"She wields a huge amount of influence right now because of the state of the UK Union and the European Union". (Emma Barnett)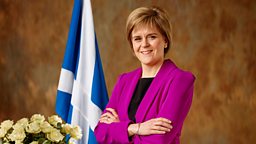 2. Anna Wintour – editor-in-chief of American Vogue
Anna Wintour has been the Editor-in-Chief of Vogue since July 1988 and was named Artistic Director of owners Condé Nast in March 2013. She launched Teen Vogue in 2001 and serves as Editorial Director.
With her trademark hairstyle and sunglasses, Anna has long been well known beyond the fashion world – a status confirmed by Hollywood's interpretation of her role in The Devil Wears Prada. With a passion for fostering young talent, Anna has launched the careers of many of fashion's biggest designers.
In 2008, Anna was appointed to the Order of the British Empire (OBE) for her service to British journalism and fashion.
"She influences the world in what to wear, how to look, and who to celebrate". (Jane Shepherdson)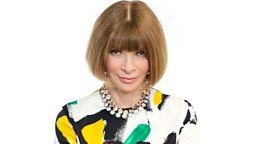 3. Angelina Jolie Pitt– actor, director and humanitarian ambassador
An Oscar-winning actor, film director, humanitarian ambassador and author, Angelina Jolie Pitt has become one of Hollywood's biggest names.
She has spoken publically about carrying the breast and ovarian cancer gene BRCA1, and her family history of cancer. After she discussed undergoing a preventative double mastectomy in 2013, a study in the UK's Breast Cancer Research revealed that National Health Service referrals for genetic testing for breast cancer doubled. In March of this year Angelina wrote in detail about her decision to have her ovaries and fallopian tubes removed to prevent her from developing ovarian cancer, the illness that killed her mother at the age of 56.
Following her many film roles, Angelina started directing in 2009 with the film In The Land of Blood and Honey. The film portrayed use of rape as a weapon of war during the Bosnian conflict in the 1990s. It inspired the UK Government's Preventing Sexual Violence Initiative, which she co-founded in 2012 with the-then Foreign Secretary William Hague. Hear them both speaking on Woman's Hour. Her work in this field was recognized in 2014, when she was made an honorary DCMG for services to UK foreign policy and the campaign against warzone rape.
In 2001 she was appointed Goodwill Ambassador for the UN Refugee Agency. She conducted over 40 field visits in that role and in April 2012 was appointed as Special Envoy of UN High Commissioner for Refugees António Guterres.
"She has been a powerful influence on women's health by being so open about her own choices." (Helena Kennedy)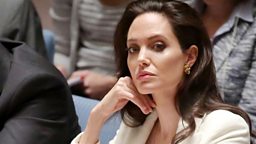 4. Katharine Viner – editor of The Guardian
Katharine Viner is editor-in-chief of Guardian News & Media. Appointed via staff ballot in March 2015, she is the first woman to take up the post.
Since joining The Guardian as a writer in 1997 she has edited Weekend magazine, features and Saturday. She was appointed deputy editor in 2008. With a focus on establishing The Guardian internationally, Katherine launched the award-winning Guardian Australia in 2013, and was most recently editor-in-chief of Guardian US.
"Despite taking over the reins of The Guardian only a matter of weeks ago, she is immediately one of the most influential women in the English speaking world." (Emma Barnett)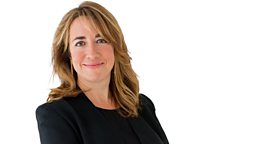 5. Camilla Cavendish – director of Downing Street Policy Unit
In May 2015, after the Conservative Party achieved a majority in the general election, Camilla was announced as the new head of the Number 10 Policy Unit.
Camilla was previously an associate editor and columnist at The Times newspaper. She was awarded the 2008 Paul Foot Award for campaigning journalism and in 2009 the "Campaigning Journalist of the Year" at the British Press Awards for exposing miscarriages of justice in child protection. The campaign convinced the Secretary of State for Justice Jack Straw to introduce legislation which opened the family courts to the media in 2009.
She has been a McKinsey consultant, aid worker, CEO of the trust which rebuilt London's South Bank and an aide to Dame Marjorie Scardino, the former CEO of Pearson Plc. In 2013, Cavendish also became a Trustee of the Foundation Years Trust chaired by Frank Field MP.
"Her ideas and opinions will influence not just the Prime Minister, but all government departments and by extension everyone in the UK." (Sarah Vine)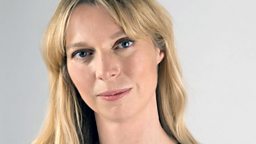 6. Sia – singer, songwriter and music video director
Sia Furler is a singer-songwriter who has penned hits for the likes of Rihanna and Beyoncé. She's also gained popularity as a performer of her own work, despite shunning publicity.
Raised in Australia, Sia rose to fame after moving to the U.K. where she worked as a prominent guest vocalist and released her own solo albums.
She withdrew from the spotlight in 2010 and became a backroom songwriter for names including Madonna, Britney Spears, Beyoncé, Celine Dion, and Rihanna, for whom she wrote the worldwide number one smash hit Diamonds.
In 2013 she started on a new album and negotiated a near-unprecedented contract with RCA which stipulated that she would not have to tour or do press; her first public appearance to promote the album on US show saw her perform her new single Chandelier with her back to the audience. The album, entitled 1000 Forms of Fear, arrived in July 2014. It promptly hit number one in several countries, including the U.S. and Australia.
"She's written for songs for Beyonce, Rihanna, Jessie J and Katy Perry in the past decade – all the while remaining faceless in an industry so much based on, well, face." (Gemma Cairney)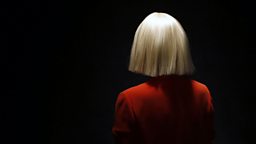 7. Caitlyn Jenner – high profile trans woman
Caitlyn Jenner, formerly known as Bruce Jenner, is a gold medal-winning track star who set a world record in the decathlon at the 1976 Summer Olympics.
In 2015, she revealed that she is a trans woman and is now known as Caitlyn. A former college football player, Jenner came to international attention by winning the gold medal in the decathlon at the 1976 Summer Olympics in Montreal. As Bruce, Jenner became "an American hero" by winning an event back from Soviet Union athletes during the Cold War. A career in television, film, auto racing, and business followed.
Married for 23 years to Kris Jenner (formerly Kardashian), the couple and their children appeared on the reality television series Keeping Up with the Kardashians. Last month in a cover story for Vanity Fair she changed her name to Caitlyn and began to refer to herself with feminine pronouns. Many news sources describe her as the most famous openly transgender person in the world.
"It can only be to the good if a wider audience can learn to understand her experience." (Sarah Vine)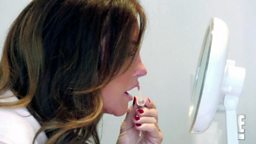 8. Karen Blackett, CEO, MediaCom UK
Karen Blackett runs the largest media agency in the UK, MediaCom. In her role as Chief Executive, Karen controls £1.2bn of media billings, manages over a thousand people and in 2014 led the agency to win over £119m of new business. In 2012 she launched an apprentice scheme aimed at enabling young people from all backgrounds to get a foot in the door of the advertising industry.
Born to Bajan parents Karen calls her spiritual "home" Barbados, where she regularly returns to see family and friends. She is a keen follower West Indies Cricket.
Karen is also a Trustee of the adoption charity Adopt a Better Way. In June 2014 Karen received an OBE in the Queen's Birthday honours for services to Media & Communications.
"This woman is a true powerhouse. She influences the way we spend money in every area of our lives." (Gemma Cairney)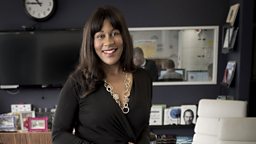 9. Zanny Minton Beddoes – editor-in-chief of The Economist
Since joining in 1994 she held previous roles including Business Affairs editor, Economics editor and emerging-markets correspondent. She travelled extensively in Latin America and Eastern Europe for the newspaper.
Before joining The Economist, Zanny spent two years as an economist at the International Monetary Fund (IMF) working on macroeconomic adjustment programmes in Africa and the transition economies of Eastern Europe. Before joining the IMF, she was an adviser to the Minister of Finance in Poland, as part of a small group headed by Professor Jeffrey Sachs of Harvard University.
She holds an undergraduate degree from Oxford University and a Masters degree from Harvard University.
"She is a high level opinion former who is below most radar." (Helena Kennedy)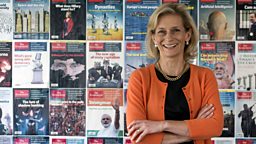 10. Sara Khan – Director and co-founder of Inspire
Sara Khan has worked and actively campaigned for women's rights within British Muslim communities for over 20 years. In 2009 she co-founded Inspire to empower women to challenge extremism and gender inequality. In September 2014 Inspire launched the #makingastand campaign, which was supported by the Home Secretary. Sara is currently working with teachers across the country advising them about the duty of schools – introduced this month in England and Wales - to prevent children being drawn into terrorism.
In September 2005 after the London bombings, she sat on the Home Office's Tackling Extremism and Radicalisation Working Group.
"Through her counter terrorism work in schools and communities she is influencing young people and women to stand up to extremist ideologies." (Emma Barnett)