Main content
'I was there': The Beatles make Help! in 1965
5 live Daily looks back at an historic moment through the eyes of those who were there.
During the height of Beatlemania the band cry Help!
It was 1965 - the year of the Beatles' last tour when Beatles hysteria was at its peak.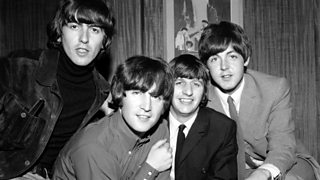 The band in June 1965, just before heading to Italy on tour
On the 13th April 1965 the band head into Abbey Road to record the single 'Help!' in a single night. It would also go on to be the title track of their album and the name of the band's second feature film released in the same year. The album is now considered to signal the band's transition from a working, gigging beat group to their hugely influential and experimental studio period.
John Lennon said afterwards the song reflected his mood at the time
He was overwhelmed by stardom, overweight and suffering from depression.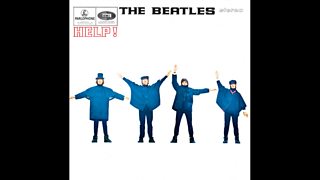 Lennon said: "When Help! came out, I was actually crying out for help. Most people think it's just a fast rock 'n' roll song. I didn't realise it at the time; I just wrote the song because I was commissioned to write it for the movie. But later, I knew I really was crying out for help."
It would become their eighth number one single, after it's release on 23rd July 1965.
Robert Freeman shot the album cover
The band aren't actually spelling out HELP in Semaphore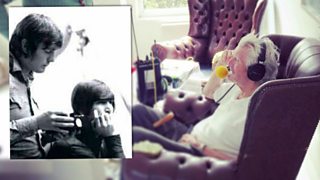 Photographer Robert Freeman: 'When I came to do the semaphore the letters didn't look good for the arm positions so I just put the arm positions in a way that looks good.'
He came up with the idea of doing the album cover in semaphore "because I thought semaphore would show the four Beatles clearly and they would be the protagonists." He actually shot the cover picture in 20 minutes.
Robert was also responsible for taking some of the most iconic pictures of the Beatles during that era - including the sleeve shots for 'Rubber Soul' and 'With the Beatles' and became a close friend of John Lennon.
Superman Film Director Richard Lester made the film, a comedy caper
60's film pioneer Richard Lester also made The Beatles first feature film 'A Hard Day's Night'.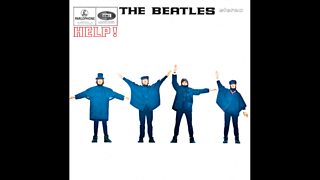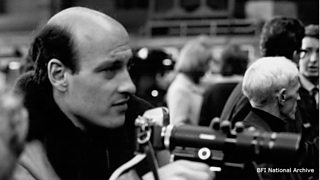 Help! Film Director: 'We didn't want to particularly delve into other sides of Beatles life. Their out of hours experience would have been X-rated, some of their interesting habits could have got them, and me, in prison.'
The Director told Chris Warburton why they chose to make a comedy, rather than a fictionalised documentary about the band, because of their off-camera activities.
He also remembers the frenzy around the band, filming on location, thousands of fans would turn up and the band were harassed so much by the press that one of drummer Ringo Starr's eyebrows went white.
If you have a few more minutes...