Main content
Seven reasons we love Stephen Hawking
Professor Stephen Hawking took part in the new series of The Hitchhiker's Guide to the Galaxy, as The Guide Mark II. "I have been quite popular in my time," he proclaims, and he's not wrong. Here are just seven of the reasons why.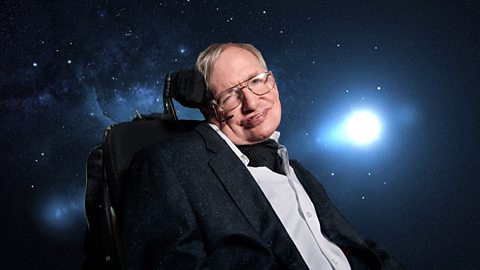 The scientist lent his voice to the latest Hitchhiker's Guide to the Galaxy.
1. He made serious science genuinely popular
Written for a non-specialist audience, Hawking's A Brief History of Time is the very definition of a smash-hit science book. It may be a joke (repeated by Hawking himself in h2g2) that it's rarely read, but it has sold well over 10 million copies and remains in print 30 years since its first publication.
2. He is a stellar Reith Lecturer
Hitchhiker's isn't his first excursion into Radio 4 legend. He has already joined the respected ranks of Reith lecturers, with two memorable explanations of his theories about black holes. We got a fascinating look inside the mind of one of the world's most celebrated scientists.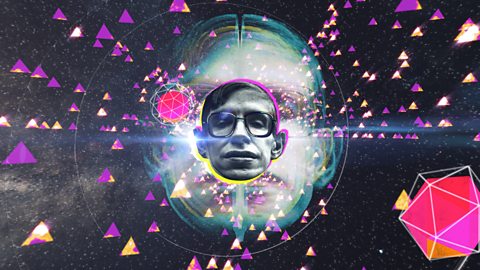 A short animated journey into the mind of the world's most famous physicist.
3. He's pretty funny
Hitchhiker's isn't Hawking's first foray into comedy either. He's made tongue-in-cheek appearances in The Big Bang Theory and Star Trek: Next Generation, but perhaps most memorably he has been a recurring character in The Simpsons. He once planned to steal Homer's "theory of a doughnut-shaped universe".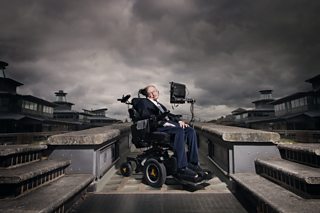 4. He's been played by Eddie Redmayne and Benedict Cumberbatch
It's well-known that Eddie Redmayne picked up an Oscar (and a BAFTA and a Golden Globe) for his portrayal of Hawking in 2014 blockbuster The Theory of Everything, but a decade earlier a pre-Sherlock Benedict Cumberbatch also played the scientist. BBC Two drama Hawking told the story of Hawking's early years as a PhD student and earned Cumberbatch his first BAFTA nomination.
5. He's co-written a series of children's books
Alongside his daughter Lucy, Hawking has penned a series of children's books aimed at stoking interest in physics in the young. Starting with George's Secret Key to the Universe in 2007 (also co-written with Christophe Galfard) there are now five well-reviewed adventures for audiences over nine.
6. He is a role model for people with disabilities
All that Hawking has achieved has been done in the face of the ravaging effects of motor neurone disease. His synthesised voice has become iconic, but in reality it is symbolic of his refusal to allow the disease to rob him of a voice. His determination is inspiring and he's long been a champion of disability rights and even loaned his voice to a section of the 2012 Summer Paralympics opening ceremony.
7. He is unquestionably a brilliant scientist
His fame may have come to overshadow the reason for it, but nothing changes the fact that Hawking is a brilliant physicist who has made some profound breakthroughs in the field. His theories about black holes (which he expounded in those Reith Lectures) are particularly important with his personal role in the discoveries unquestioned. In fact, black hole radiation is commonly known as "Hawking radiation".
More from The Hitchhiker's Guide to the Galaxy on Radio 4...