Main content
Music to calm the mind, as recommended by some of 6 Music's favourite artists
As part of the BBC's Mental Health season, we asked a selection of our favourite acts what music helps to calm their minds. John Grant, Marika Hackman, Jungle, Stealing Sheep and more share their picks with us below. You can listen to some of the recommendations in a new BBC Sounds mix from 6 Music.
Also on 6 Music, Another Sky's Catrin Vincent has shared her own personal experiences with mental health issues on Chris Hawkins (available on demand), while Reasons to Stay Alive author Matt Haig hosted Paperback Writers (available now).
John Grant recommends Chopin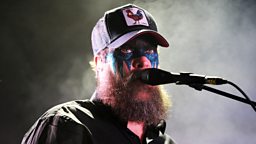 While some may opt for more laid-back music to calm their minds, John Grant instead finds himself drawn to the intricacy and technical craft of Polish composer Frédéric Chopin's Études, a series of 27 classical pieces that changed the way people approached piano playing.
"I listen to them all in one go," Grant says. "Each one is a study of a different type of technique, like the first one is arpeggios and then another is about 16th notes. I was never able to play those well, but it really calms my mind listening to them."
Marika Hackman recommends Gold Fir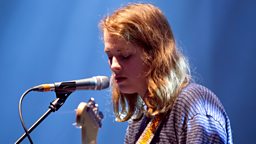 London-based electro-disco duo Gold Fir may describe their music as "fun, funky, sassy, serious, sad and amusing," but for Marika Hackman, their groove-laden tunes are perfect for calmness, as well as inspiring a dance move or two.
Picking out the pair's 2019 single Fatal Fantasies, which features on their six-song Prelude EP, Hackman remarks: "The rhythm is incredibly soothing, but it also makes me want to dance. Dancing helps calm my mind."
Jungle recommend Brian Eno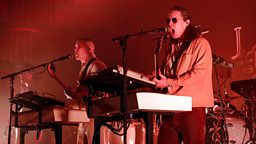 Ambient music is a go-to for many when it comes to calm-inducing music, and Brian Eno's 1978 release Ambient 1: Music for Airports is one of the best-known albums of the genre.
Conceived as Eno's response to feeling bored at the boarding gates of Germany's Cologne Bonn Airport, he aimed for the album to "induce calm and a space to think" while also "accommodating many levels of listening attention without enforcing one in particular", adding: "It must be as ignorable as it is interesting".
"We like to do a little breathing meditation exercise before every show and we listen to [Brian Eno's Ambient 1: Music for Airports] for that," neo-soul collective Jungle explain. They also recommend Nils Frahm's 2018 album All Melody, which they have been listening to "on repeat".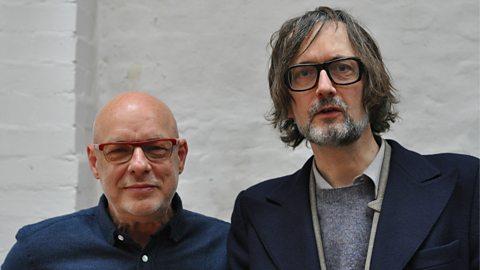 Brian Eno tells Jarvis Cocker about the genesis of his ambient masterpiece.
Jurassic 5's Chali 2na recommends Herbie Hancock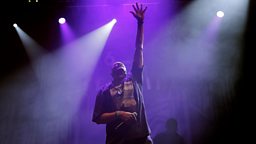 For Chicago rapper Chali 2na, best known for being a member of legendary hip-hop group Jurassic 5, a trip down memory lane always helps calm the mind.
"I listen to a lot of the slower Stevie Wonder stuff," he says, adding that his dad's tastes informed a lot of the stuff he finds himself coming back to. "My pops used to listen to a lot of jazz, some of the old school guys like Roy Hargrove or Herbie Hancock. Those always bring back cool memories."
The Coral recommend Ted Lucas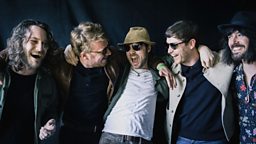 It's not only music that reminds you of the past that can create calmness, The Coral's James Skelly says a recent discovery has been doing the job for him lately.
Recommending Baby Where You Are by Ted Lucas, a cult Detroit singer-songwriter from the 70s whose music has recently been reissued, Skelly tells us: "I've only just discovered him… my brother showed it to me. I listen to it every day. It's quite acoustic and [full of] harmonies. There's something so simple about it."
Villagers recommends Duke Ellington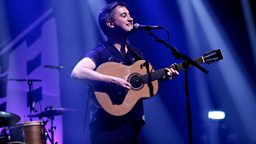 Like Chali 2na, jazz music is also a source of calm for Villagers frontman Conor O'Brien, who singles out Duke Ellington's In a Sentimental Mood - and specifically the 1963 version with John Coltrane.
"It has one of the most beautiful melodies," he says. "Duke Ellington actually wrote it to stop a fight from happening in a bar and you can really hear that. It just sounds zen and calming. I always put it on when I'm cooking or whenever I'm trying to relax."
Bill Ryder-Jones recommends Ennio Morricone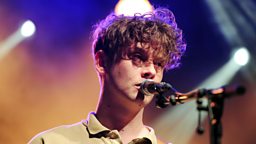 Ennio Morricone evokes calmness for many artists, with both John Grant and Bill Ryder-Jones recommending the legendary film composer. While Grant told us how the Italian had been an inspiration for his 2018 album Love Is Magic, Merseyside musician and former Coral member Ryder-Jones spoke about how one Morricone composition in particular strikes a chord.
Speaking of Morricone's Deborah's Theme, which featured on the soundtrack of 1984's Once Upon a Time in America - a score that inspired The Pogues' classic Christmas song Fairytale of New York, Ryder-Jones says: "It puts me in a state of stillness like very few other pieces of music do."
Stealing Sheep recommend Suzanne Ciani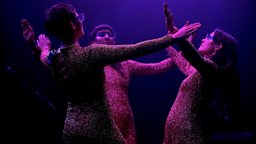 Calming music can be useful at the end of the day, says Stealing Sheep bassist Emily Lansley.
"Sometimes at night when I'm going to bed, I'll put on some Suzanne Ciani and maybe some Terry Riley," she says. "Some ambient minimalist music to help me drift off to sleep."
The Cinematic Orchestra recommend Arvo Pärt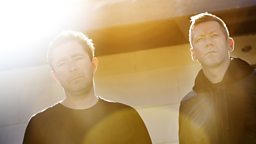 Calming music can also be a good way to kick off the day, according to Jason Swinscoe, leader of nu-jazz troupe The Cinematic Orchestra, who picks out Estonian contemporary classical musician Arvo Pärt's 1977 composition Summa as a piece that resonates.
"It's incredibly emotive with very beautiful string arrangements," he says. Swinscoe even uses Summa as his alarm clock music: "It's so slow-building that it makes for a brilliant way to enter the day."
Julia Jacklin recommends Andy Shauf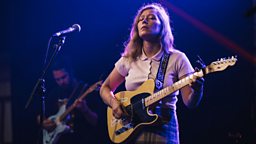 Lastly, Julia Jacklin goes for something a bit more recent to evoke a sense of calmness, saying that she listens to 2016 album The Party by Canadian singer-songwriter Andy Shauf "almost daily to calm myself down."
"I really think you need to listen to this album," Jacklin adds. "There are incredible melodies and it's in my top three albums of all-time."