Main content
Pheasant vs adder: the ancient vendetta between unlikely foes
At this time of year, adders emerge from hibernation and begin their preparations for breeding season. Males wake several weeks before females, so pass the time by basking in the sunshine to warm up.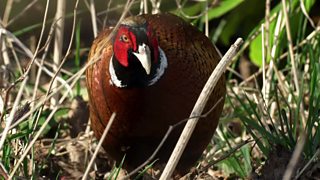 The sluggish among them, however, must be on their guard: birds of prey and dogs pose a threat, but Britain's only venomous snake is also at risk of attack from a particularly unlikely foe — the pheasant.
The game bird hails from Asia where it falls prey to numerous species of snakes. As a result, the pheasant appears to have developed an innate distrust of the creatures, which means our native adder must also regard it as an enemy.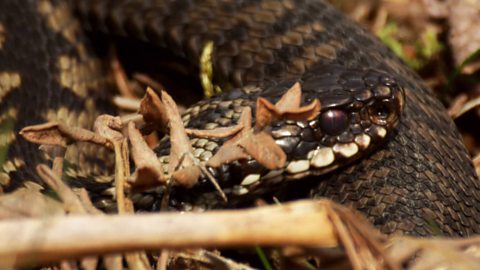 Newly emerged from hibernation, sluggish male adders must be on guard against predators.
The truth about adders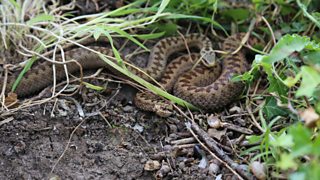 Adders are often attributed with powers of wisdom or a sly nature, giving rise to stories about their ability to hypnotise their prey and swallow their young. But, as Brett Westwood discovered, the truth about our only venomous snake is even more fascinating.
Latest features from BBC Scotland