Main content
Draw Your Album (Or single!): Martin Garrix and Bebe Rexha
It was that wonderful time of day again. When we accost our recent Live Lounge artist and shuffle them over to our very professional easel and ask them to kindly draw us their album.
This time, it was Martin Garrix and Bebe Rexha's turn and they gave us a joint masterpiece of their single In The Name Of Love.
Here's how they did...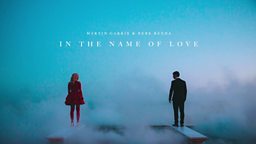 This is the original cover for In The Name Of Love. Very ethereal, very mysterious.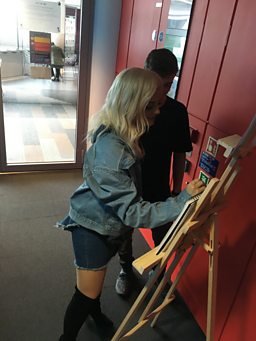 Martin and Bebe decided they would draw each other as long as Martin promised to not make Bebe look bad.
He agreed he would try.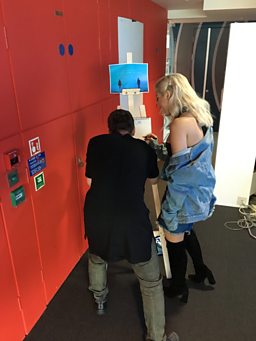 After a lot of giggling and Bebe telling Martin he had made the 'planks bigger than my legs', they were done!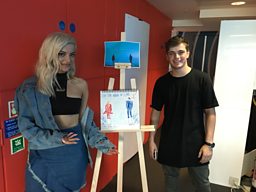 The pair were lolling so much that they decided they had to Snapchat their effort.
Hey, we liked it.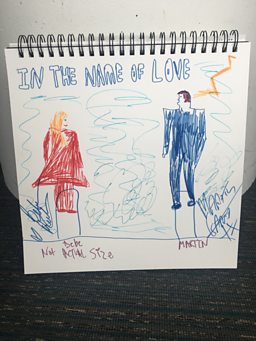 We got the impression that Martin enjoyed how buff he looked while Bebe took a moment to remind everyone that those proportions were not exactly accurate.
Lols.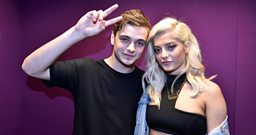 Martin and Bebe were in the Live Lounge for Live Lounge Month and apart from desperately shipping them, we were totes feeling their set.
The played an acoustic version of In The Name Of Love and covered Twenty One Pilots Heathens.
YAAASSSSS.
Check out their full performance here! You're welcome.
We got Charlie Puth to draw us his album while we stared at his face...

Christine And The Queens injected some style into our lives when she drew us her album cover...

Olly Murs threw us a curveball and drew his single cover instead of his album because it was way top secret!