Main content
Meet the team
Sophie Townsend - Presenter, writer and producer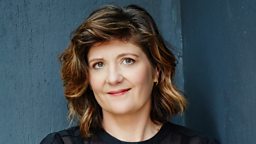 Sophie Townsend is an audio maker and writer who lives with her two daughters and a badly behaved dog, in Sydney, Australia. She is a producer with the ABC's Radio National, and has been internationally recognised for her audio work.
In mid- 2011, her husband was diagnosed with lung cancer, and Sophie cared for him, with the support of her family and friends, until his death in February the next year. Since then, she has raised her girls alone, rising to new challenges, making lots of mistakes, and finding a new place in the world.
Eleanor McDowall – Producer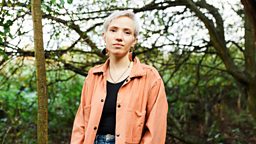 Eleanor McDowall is a director at Falling Tree Productions. She is the series producer of BBC Radio 4's Short Cuts, which won the Gold Award for Best Radio Podcast at the British Podcast Awards in both 2017 and 2018. Her documentary work has received a Prix Europa, the Whicker's World Foundation 'Audio Recognition Award' twice and the Gold Award for Best Factual Storytelling at the Radio Academy's ARIAs. In her spare time she runs both the Radio Atlas podcast, an English-language home for subtitled audio from around the world, and Field Recordings - a podcast where audio-makers stand silently recording fields.
Chris Oke - Story editor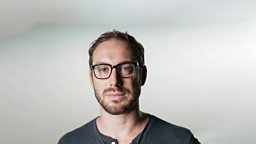 Chris Oke is a senior producer and story editor at CBC Podcasts. A journalist and a poet, he specializes in crafting serialized podcasts that mix journalistic rigour with riveting storytelling. His credits include "Hunting Warhead" which follows the journalists and police on a global mission to expose the darkest corners of the internet; "Unlocking Bryson's Brain" about a boy's mysterious illness and his father's search for a cure; "This Is Not A Drake Podcast" exploring the broader history and evolution of hip-hop, gender dynamics, and Black culture; and most recently "Brainwashed" which dives into the CIA's cold war-era mind control experiments and its victims, who are still demanding recognition and justice.
Jeremy Warmsley - Composer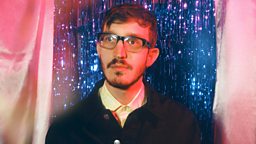 Jeremy Warmsley is a composer from London. He scored Simon Amstell's debut feature, Carnage, for BBC iPlayer, and has written music for many other TV shows, games and feature & short films, including Romantic Comedy, which was distributed in the UK in 2020 by MUBI, and Beyond Clueless, which was distributed by Netflix. He has contributed music to many episodes of BBC Radio 4's Short Cuts and recently scored Ross Sutherland's The Escape Artist, also for BBC Radio 3. He also writes music as a solo artist and performs in the band Summer Camp.
Mixing engineer: Eloise Whitmore
BBC World Service podcast editor: Jon Manel
BBC World Service senior podcast producer: Al Riddell
Digital editor: Anna Doble
Digital producer: Stephanie Constantine
Publicist: Suzie Schilling
US publicist: Christopher Chafin
Artwork design: D8