Main content
'You are not alone in being lonely': Ideas to help ease loneliness
More than 9 million people admit to either 'always' or 'often' feeling lonely, according to a recent study – that's more than the entire population of London. So why don't we talk about it more often? And what can we as individuals, society and the government actually do to tackle it?
In a programme devoted to the topic, Woman's Hour asked 'Is loneliness the last taboo?' We were joined by Bethan Harris, the creator of Loneliness Lab, Baroness Diana Barran, the Minister for Loneliness, Professor Pamela Qualter, a Professor of Psychology for Education at University of Manchester, and Kim Leadbetter, sister of the late Jo Cox and ambassador for the Jo Cox Foundation.
We were also inundated with personal stories via email, Instagram and Twitter and heard from mothers, students and retirees who were experiencing loneliness. Scroll down to read some of the best advice we heard...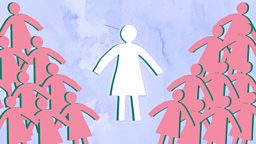 Bethan's Story: 'The invitation was there to be vulnerable'
Bethan Harris is the creator of the Loneliness Lab and Director of Collectively. She struggled with loneliness after moving back to the UK from Australia and told us how she overcame these feelings.
"Just over a year ago, I was really struggling with my own mental health and had got a depression and anxiety that was really set in. Because I started working on loneliness as a project, and started to understand the issue a bit more, I started to see that a lot of what I was experiencing was loneliness.
"But it didn't make sense to me because I have lots of friends. I had moved back from Australia and I was keeping touch with my really close friends there on WhatsApp as if they lived down the street. But they didn't live down the street.
"So for me that was a real wake-up call. That actually these virtual connections and working from home and kind of speaking to people every day, even though I was connected to all of these people in my life, actually I was missing something like a deep need to actually just smile at people or have a hug.
"I did that kind of brave thing of owning up to being lonely with people in Bristol where I live, with some other freelancers. Even though it was a terrifying thing to admit, what I realised is a lot of us were in the same position - and so we've now got this really lovely group that meet up on Friday mornings and we go for walks and talk about the week.
"Because the invitation was there to be vulnerable and say, 'oh I'm actually a bit lonely', I think people feel they can lean into that group a bit more."
Nat and Sarah
Nat and Sarah, two married mothers, discuss why they feel lonely despite often being surrounded by people.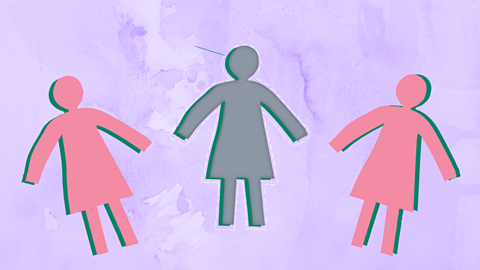 Nat and Sarah on why they often feel lonely despite being around people.
Where to start if you are feeling lonely
"I think the first thing is to find out why you're feeling lonely," says Professor Pamela Qualter. "Is it a transitory thing? Because we all feel that at some point in our lives, perhaps because we've moved and we don't know anyone in a particular area. But also some people can feel it chronically, so they can feel it over a long period of time.
"If it's transitory, there may be simple things that we can do, like trying to reconnect with other people. It's much harder if you're feeling it over many months or years because we see knock-on effects to self-worth, and so on."
Try to understand your feelings
"Lots of people think loneliness is about social isolation, but it is quite different. It's about your perception; it's about your feelings of being disconnected," says Pamela.
"Given life as it is, I think it's actually more unusual not to feel lonely at times."

Kim Leadbetter
"Of course, that can be to do with the fact that you want more friends, but it might be that you are wanting a closer friendship with somebody. So there can be different reasons why you're feeling lonely, but it's that feeling of disconnection."
"What we're having now is lots more conversations about this really important issue," says Kim Leadbetter, ambassador for the Jo Cox Foundation, named after her late sister. "The two things for me on loneliness are we'll probably all be affected by it at some point in our lives, again, across the lifespan. This is not just the elderly.
"Whether its carers, students, divorced people, retirement, bereavement, we're probably all going to be affected by it. But also, we can all do something to work on it and that's what I found very empowering."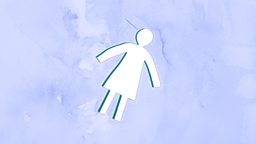 Don't suffer in silence
"It's about asking for support and help and advice. You're not going to be a burden to other people. They might not want to interfere, that's the problem," says Pamela. "They don't know what those other people are feeling and actually they might feel they don't want to get in the way. So actually asking for support from them and setting up that relationship could really help."
"We don't want to be helped; we want to have a connection."

Baroness Diana Barran
"The surprising thing with this is that once you admit it, you'll be surprised at the number of other people who admit it as well," says Kim. "Given life as it is, I think it's actually more unusual not to feel lonely at times and I think we all need to acknowledge that."
Pamela adds: "Some people might admit that they also feel lonely, but some will be quite frightened because they don't know how to fix that. So I think it's really about picking the right person to confide in.
"But actually getting it out in the open and making it real is something we can start being able to manage. I think we have got to make it a priority. That's what's been really good about having this conversation at a country-wide level. Talking about loneliness, putting it as a priority, means that we are beginning to understand and support one another and have those relationships and have those conversations."
Find local connections
"We don't want to be helped; we want to have a connection," says Baroness Diana Barran, who is the current Minister for Loneliness. "I think the key is to find something that you enjoy doing – it shouldn't in my opinion have a label over the door that says 'lonely people go here'. It can't, because there will be a lot of people who won't go.
"One of the things that has really struck me in the short time that I've been Minister of Loneliness is just the number of local activities that are happening and the number of people who are taking initiatives. I think that ultra-local help needs to be bolstered and encouraged."
"We're in a society where we're supposedly better connected than ever, but there is absolutely no substitute for a proper human connection," adds Kim. "Sitting down. Eye contact. Body language. Maybe even touch someone's arm, heaven forbid.
"I'm as bad as anyone else, I am totally guilty of dozens of WhatsApp groups, several email accounts and all the rest of it. But actually that is not the same as being in the same room as somebody and connecting and speaking and having that depth. We have to fight against the other ways of connecting I think and work really hard."
It's not unusual for us to end up in the same kind of toxic relationships again and again. So how do you break the pattern?

Here are Lorna Cooper's top eight pieces of advice that will help feed a family of four for £20 a week.

Kate Murphy thinks that as a society we've forgotten how to listen. But what stops us hearing what another person is saying and how can we be better listeners?