Main content
Why we need to Rethink just about everything...
Six months ago, in what seems like a different life – a prequel to the surreal narrative of 2020 – we rang in the New Year. We resolved to better ourselves and our lifestyles, pledging that this would be the year we really did make a change. But none of us could possibly have conceived of the "new normal" to which we would so quickly adapt. Kitchen tables have become classrooms, gardens have replaced gyms, hugs have become frantic, distant waves.
This is the "new normal" for now, but what could "normal" look like after the Covid-19 crisis? Rethink, a unique collaboration between BBC Radio 4, Radio 5 Live and World Service will ask just that. Launching this month, a week of dedicated programming will see influential speakers including Pope Francis, Tim Berners-Lee, Caleb Femi and Lady Hale addressing what they have learnt from the Coronavirus and what, in turn, we can do to improve our lives going forward. These are not throwaway resolutions; they are an opportunity to effect lasting change.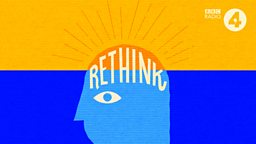 What can you expect?
For the next week, pioneering thinkers will read short essays which will be broadcast within programmes on Radio 4; throughout the day on 5 Live; and during Newshour and Newsday on World Service. At a time of such uncertainty, these essays will provoke debate and discussion as both speakers and listeners consider not what will happen post-pandemic, but what the future could look like and how we can make this a reality.
Let us not lose our memory once all this is passed. Let us not file it away and go back to where we were.

Pope Francis
Profound topics will be picked up and pondered. Do we have a different understanding of what it means to live a good life? Has there been a refocus on who and what we value the most in society? We will have the opportunity to rethink all aspects of our lives: the way we travel will be scrutinised, the future role of sport discussed, how we assess individual health risks will be considered and even how coronavirus could change our ideas about intimacy.
Who will we hear from?
An incredible breadth of speakers will offer their unique insights into the potential for change within their professions and areas of expertise. Listen out for Pope Francis, former US Ambassador Samantha Power, poet Caleb Femi, tennis player Andy Murray, writer Mohammed Hanif, psychologist Steven Pinker, Keralan health minister KK Shailaja and many more.
Amol Rajan and guests discuss how the coronavirus pandemic has created an opportunity to reshape our world. Does this brutal disease paradoxically create the conditions necessary for radical change in our societies, economies, ecosystems and international relations?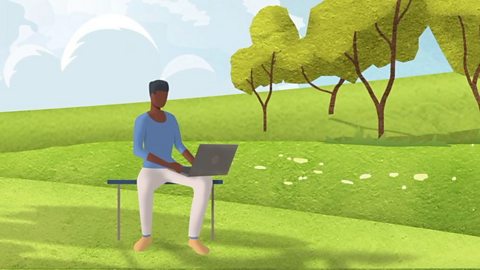 BBC Ideas looks at the crises that have led to profound changes in society
The ideas
I want us to move beyond identity politics to find fresh ways to build belonging.

Emma Dabiri
Covid-19 has not only created new challenges, it has also highlighted and reframed existing societal issues. Pope Francis will use the platform to urge "hypocritical" political leaders to face inequality. "Let us not lose our memory once all this is passed," he says, "let us not file it away and go back to where we were." Carol Cooper, from the Royal College of Nursing, is also going to address inequality when she outlines her hopes for ending racial disparities in health outcomes. At a time when we feel vulnerable and concerned, many of us will be questioning and rethinking our place and purpose in the world. Emma Dabiri, author of Don't Touch My Hair wants to move beyond identity politics to find fresh ways to build belonging.
Professor Rosie Campbell speeds into the future as she reveals how Covid-19 is accelerating changes to our world that were not expected until at least 2025. How we work, travel, learn, and shop are all being transformed in the Covid crisis. Rosie examines how the pandemic is bringing forward changes to key aspects of our lives.
Whether we've been working from home or not, the nature, environment and culture of our working practices has been considerably impacted by the current crisis. While our careers are in flux, what better time than now to re-evaluate the future of our professions?
We do have a golden opportunity for a radical rethink of how we do trials. Let's hope it is taken.

Lady Hale
Lady Hale, former president of the UK's Supreme Court reflects on trial by jury in her essay. She describes the current situation as "a golden opportunity for a radical rethink of how we do trials."
And it is not just our work practices that are undergoing chance; our workplaces are too. Listen to Amanda Levete, the Stirling Prize-winning architect, who hopes that going forward we will think more deeply about the spaces we live and work in.
Rethink will be a space to hear provocative ideas from both influential public figures and from new thinkers who are invested in shaping the future into something better. To hear the essays and access the full list of speakers and subjects, subscribe to Rethink on BBC Sounds.