Main content
The first lady of Shakespeare
By Tanya Kirk, Curator at the British Library
She was the Meryl Streep of her age. Actress Sarah Siddons was one of the greatest performers of the late 18th and early 19th centuries, not the greatest time to be a woman on the stage. And by the time she retired she was worth a fortune - estimated at £2m in today's money.
She came from a great theatrical family, being the daughter of two actors, and all her surviving siblings also made their careers in the theatre. In a period when female actors were often hostages of fortune, forced upon the stage through financial difficulties or personal scandal, Siddons managed to maintain a dignified professionalism that helped to legitimise the role of women as performers.
The nation's greatest performing arts institutions mark 400 years since the Bard's death
Sarah Siddons. With thanks to Yale Center for British Art/Paul Mellon Collection.
About Shakespeare on Tour
From the moment they were written through to the present day, Shakespeare's plays have continued to enthral and inspire audiences. They've been performed in venues big and small – including inns, private houses and emerging provincial theatres.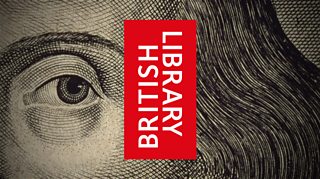 BBC English Regions is building a digital picture which tracks some of the many iconic moments across the country as we follow the 'explosion' in the performance of The Bard's plays, from his own lifetime to recent times.
Drawing on fascinating new research from Records of Early English Drama (REED), plus the British Library's extensive collection of playbills, as well as expertise from De Montfort University and the Arts and Humanities Research Council, Shakespeare on Tour is a unique timeline of iconic moments of those performances, starting with his own troupe of actors, to highlights from more recent times. Listen out for stories on Shakespeare's legacy on your BBC Local Radio station from Monday 21 March, 2016.
You never know - you might find evidence of Shakespeare's footsteps close to home…
Craig Henderson, BBC English Regions
She was generally better-known for tragic roles. In Worcester in 1775 she became one of the first women ever to play Hamlet, in a performance which entailed her fighting a duel with her brother John Philip Kemble as Laertes.
Although cross-dressed women performers (in what was known as travesti or breeches roles) had a long theatrical history dating back to the first professional female actors in 1660, this tradition eroticised the female body by showing off their legs.
She wanted to play male roles because of the dramatic interest these afforded, rather than as a means of titillation for her audience.
Siddons was uncomfortable with this – she wanted to play male roles because of the dramatic interest these afforded, rather than as a means of titillation for her audience.
Her performance as Hamlet was a great success, and she later reprised the role in Birmingham and Manchester (1776); Liverpool (1778); Edinburgh and Bristol (1781) and Dublin (1802).
However, she never performed as Hamlet in London. Theatrical audiences in the capital tended to be far more conservative, and as a result such a performance was not seen as financially viable, despite its huge popularity in other cities around the British Isles.
Siddons was probably best-loved by audiences in the role of Lady Macbeth. In 1785, she caused a great public commotion through what was seen by the conservative London audiences as a new, daring interpretation of the famous sleepwalking scene.
Up until this date, there was a theatrical tradition that Lady Macbeth would hold a candle throughout the scene. Siddons walked onstage at Drury Lane and placed the candle on a table. This apparently radical departure occasioned a detailed account in the national press.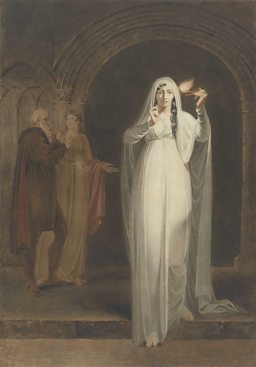 Sarah Siddons as Lady Macbeth: 'Macbeth', Act V, Scene I The Tragedy of Macbeth by Henry Pierce Bone, 1779–1855. Credit: Yale Center for British Art, Paul Mellon Fund.
Despite their initial shock, critics and theatregoers alike loved Siddons so much that her interpretation became the new standard.
...her interpretation became the new standard.
And apparently for decades afterwards, other actors playing Lady Macbeth would set down their candles.
Although it is estimated that over 400 portraits of Siddons were painted, some by leading artists such as Sir Joshua Reynolds, she was always dissatisfied with the results. Convinced that she could do a better job, she took up sculpture and in her spare time completed several plaster busts of herself.
You can find out more about Sarah Siddons in the British Library's Shakespeare in Ten Acts exhibition (15 April – 6 September 2016).
From the experts:
Ira Aldridge toured extensively during the 19th Century