Main content
The 'magical sadness' where nature meets the man-made
The border zones between urban and rural environments can result in some extraordinary sights. The photographs of Robin Friend shed new light on the unkempt and often surreal nature of the "bastard countryside" where pastoral ideals meet present reality.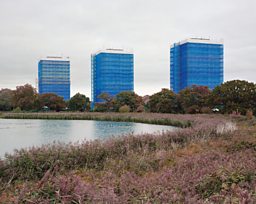 © Robin Friend 2018 courtesy Loose Joints
While Robin Friend grew up in Australia, he has spent the last 15 years exploring the British landscape with his camera. He's now gathered together a selection of images from these trips in his first book, Bastard Countryside, a title drawn from Victor Hugo's description of the land around Paris in Les Misérables.
The end of the murmur of things divine, the beginning of the noise of humankind

Victor Hugo
Hugo wrote: "[It is] that kind of bastard countryside, somewhat ugly but bizarre, made up of two different natures... To observe the city edge is to observe an amphibian. End of trees, beginning of roofs, end of grass, beginning of paving stones, end of ploughed fields, beginning of shops, the end of the beaten track, the beginning of the passions, the end of the murmur of things divine, the beginning of the noise of humankind."
In an essay which accompanies the images, nature writer Robert Macfarlane says that these areas were almost invisible to him.
He admits: "The edgelands were there to be travelled through and left behind: a transit zone. The notion of developing a relationship with this mixed-up terrain didn't occur to me. Disruptive of the picturesque, dismissive of the sublime, it was a landscape that required a literacy that I did not then possess... I've learned to read the edgelands, and have come, if not to love them, at least to arrive at an intimacy with them and a fascination for them."
Writing in It's Nice That, Billie Muraben talks of seeing a "magical sadness" in Friend's photographs.
She argues: "Central to this story is the struggle between humanity and nature, two contrasting forces fighting for control. But there's also a part of Bastard Countryside that resides someplace else; in a fictive realm that gestures towards some unknown, a less certain landscape."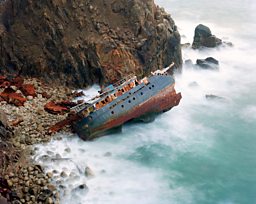 © Robin Friend 2018 courtesy Loose Joints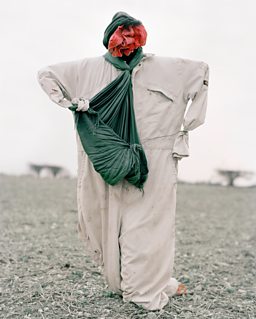 © Robin Friend 2018 courtesy Loose Joints
More from Robert Macfarlane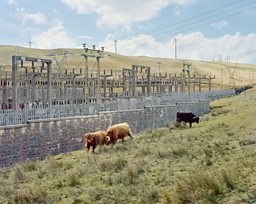 © Robin Friend 2018 courtesy Loose Joints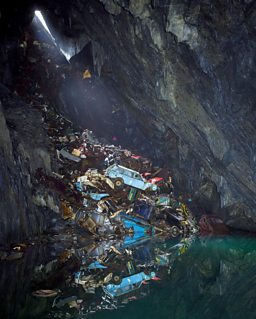 © Robin Friend 2018 courtesy Loose Joints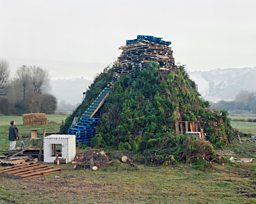 © Robin Friend 2018 courtesy Loose Joints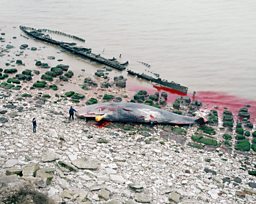 © Robin Friend 2018 courtesy Loose Joints
More photography from BBC Arts
Arts highlights on BBC iPlayer