Main content
Grace F Victory: Ask Me Anything
Hailed as "the Internet's big sister", Grace Victory is a vlogger, presenter and "all round G".
Do you think therapy is the only way to heal and process trauma?
I think a therapeutic setting is the best way to process your trauma, you need to feel emotionally safe.
What's your go-to mantra when times get tough?
I like a mantra, but one that I love recently is 'what is real will flow like water'.
What stigma would you like to break around therapy?
That you have to be really unwell. Therapy is to manage your mind. It's like the gym, but for your brain.
Grace F Victory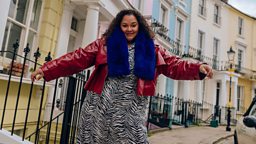 Name: Grace F Victory
About: Body Positive Presenter, V-logger and the internet's "Big Sister."
Which books have helped you the most on your journey?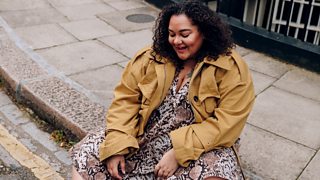 I like a mantra, but one that I love recently is 'what is real will flow like water'.

Grace F Victory
So the main book that changed my life was "A Return to Love" it's about returning to your former self, before your trauma.
What options are there for therapy if you don't have much money?
A lot of therapists, if you ask, offer discounted rates and there's also free therapy in the UK if you Google and find it.
How can I open up in therapy?
I find it embarrassing crying and being emotional in front of a stranger. Don't think about it and don't force it, when you're ready to feel safe and let your inner child out and cry it will just happen.
Any tips for finding the right therapist?
Google the type of therapist that you think that you would like, cause there's loads. There's CBT, there's trans analytical, there's sexual trauma counselling for instance, there's loads.
What's the first step to processing trauma?
I would say it's to feel emotionally safe and be ready to let go of the attachment to your pain.
How can you talk to family about your trauma?
You don't actually need to if it's not naturally coming up. Talk about it in therapy with someone who can emotionally hold you.
What's a message to your younger self?
It would be that you do not have to go through pain in order to feel your strength.