Main content
50 albums to look forward to during the rest of 2020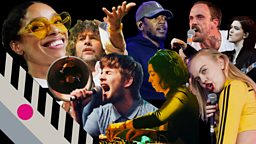 2020 has already seen the release of many amazing albums, from the likes of Run The Jewels, Laura Marling, Perfume Genius, Thundercat and The Big Moon to name just a few.
But there's still much more to look forward to, including long-awaited comebacks from Bright Eyes and The Streets, eagerly-anticipated new albums from IDLES, Lianne La Havas, Fontaines D.C, and Kelly Lee Owens, and hopefully new releases from some of the last decade's biggest names, such as Kendrick Lamar, Frank Ocean, and The xx.
Here we preview a selection of the very many albums we're looking forward to during the second half of 2020. Check out a special Handpicked by 6 Music mix too, featuring some of the artists from our list.
A playlist of tunes from artists with records set to drop before the year is out
Kendrick Lamar - TBA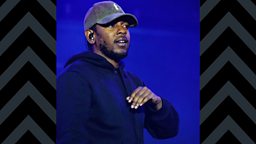 Release date: TBA
If you weren't paying super close attention, it might have seemed like 2019 was a quiet year for King Kenny. The Compton rapper still managed to hop on tracks by numerous other artists, such as Beyoncé, 2 Chainz, J Cole, and SiR. But we didn't get that all important follow-up to 2017's sublime lyrical masterpiece 'DAMN.', which is what most fans would have been hoping for..
In late 2018, a Los Angeles Times profile suggested that Kendrick "hasn't been working on a new album, but says that he's constantly working," going on to add that "someone in his camp mentions they're going to the studio immediately after this." Then in May 2020, Kendrick's label boss publicly teased that "King Kendrick will return soon," asking fans to "stay patient".
Kendrick was booked to headline Friday night at Glastonbury 2020, before the festival was cancelled due to the COVID-19 pandemic, suggesting a new album might have been planned for release to coincide. But as always with Lamar, you know to expect the unexpected (he has dropped a surprise album in the past in the form of 2016's 'Untitled Unmastered'), and you can also be sure that whatever comes next from the Top Dawg star will raise the bar even higher.
Lianne La Havas - Lianne La Havas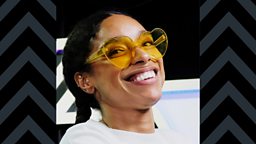 Release date: July 17
It's a well-worn tradition for musicians to make their debut album self-titled. If it's a neatly-packaged opening monologue, it might as well be eponymous. But when an established act releases a self-titled record, it usually translates to a mission statement. The Libertines went down this route for their 2007 second LP. Blur likewise, with their fifth album in 1997. Michael Kiwanuka went one further in 2019 by giving his third record the ultra-confident all-caps treatment, 'KIWANUKA' – he had every reason to, as well.
Lianne La Havas certainly seems to have found herself on the gorgeously laidback 'Paper Thin', a track from her (yes, self-titled) third album. The track exhibits her masterful guitar playing, with light-footed arpeggios accompanying silvery vocals. There's also a startling version of Radiohead's 'Weird Fishes', a cover that sparked inspiration for new music. "I had the most wonderful, nourishing experience recording that," she says in a statement. "And that's where I decided: the rest of the album needs to be like this. It's got to be my band, and I've got to do it in London, whenever people have time."
Recorded with long-time producer Matt Hales, alongside Mura Masa and Beni Giles, the album emerges after a well-earned stint away from the spotlight – touring non-stop for almost seven years, and enduring a difficult break-up. All signs point to her third record being more at ease with its own surroundings than 2012 debut 'Is Your Love Big Enough?' and the bright, bold tones of 2017's 'Blood'.
IDLES - Ultra Mono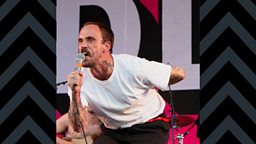 Release date: 25 September
"Do you hear that thunder?" asks Joe Talbot on recent track 'Grounds', "that's the sound of strength in numbers". Thanks to two acclaimed albums – 2017's 'Brutalism' and 2018's 'Joy As An Act of Resistance' – Bristol five-piece IDLES have built an impassioned groundswell of support second to none – some fans claim the band's "AF Gang" support network has helped save lives. With more strength in numbers by the day, IDLES' third LP is one of the year's most hotly-anticipated.
Talbot is just as blunt, all-seeing and full of bile on 'Grounds' and 'Mr. Motivator', two tasters of their upcoming release. But fans will be itching to hear in full, particularly as it's been constructed to mimic a hip-hop record, according to the band. In-demand producer Kenny Beats, who's worked with the likes of Vince Staples, JPEGmafia and FKA twigs, is behind the desk.
The xx - TBA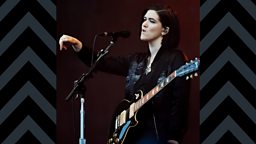 Release date: TBA
"We've all been working on new music, can't wait to share it with you!," The xx posted at the turn of 2020, in a semi-cryptic Instagram post hinting at a potential follow-up to 2017's 'I See You'.
Don't get too carried away though: The band might have been referring to solo efforts, which would still be a much-welcomed next move. Guitarist/vocalist Romy Madley Croft told fans on Instagram Live in April to expect an "upbeat" debut solo record, saying: "[it's] not exactly going to be guitar music, but it's going to be more fun." The same month, Jamie xx put out the fierce, hyperactive standalone track 'Idontknow', perhaps foreshadowing a new solo LP.
But the band did tell 6 Music's Matt Everitt back in 2019 that they were working on new music, albeit separately. Bassist Oliver Sim said: "We're still very much figuring it out. I feel very curious. Though it does feel like a long time since the first record, we're still new to it all."
Whatever shape it takes, whether released as a unit or as solo entities, the rest of 2020 should provide more new music from these three unique talents.
Fontaines D.C. - A Hero's Death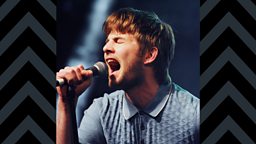 Release date: 31 July
Hot on the heels of 6 Music Recommends' 2019 Album of the Year, the Mercury Prize-nominated debut 'Dogrel', comes a very different Fontaines D.C. Steve Lamacq has described the Irish five-piece's new material as a lot darker and more brooding than previous efforts, when Grian Chatten and co., typical of a bright new band, had bellies full of fire.
The group's post-punk certainly seems to have grown new feathers: 'A Hero's Death''s title-track is a rollicking, raw return, as Chatten repeats the line "life ain't always empty" like he's trying to convince himself of the fact. And 'I Don't Belong', doused in noirish guitars, slowly evolves into a full-blooded beast, capable of turning sunny scenes sour.
Dream Wife - So When You Gonna…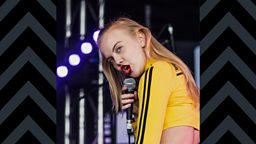 Release date: 3 July
Here at 6 Music, we were big fans of Brighton trio Dream Wife's 2018 self-titled debut, describing it at the time as "brash, vivid, uncompromising and articulate" and "a energetic mix of real emotion, clever ideas and passionate punk".
Now they're set to return with its follow-up 'So When You Gonna…' From the exuberant 'Sports!' and the album's title-track, it's perfectly clear that the three-piece haven't lost any of their urgency or ferociousness second time round, but they've added some intricate, slower moments too, especially on cuts like 'Temporary' and 'Hasta La Vista'.
Kelly Lee Owens - Inner Song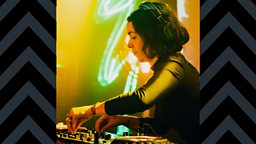 Release date: 28 August
6 Music's own Nemone is a huge fan of Welsh electronic musician Kelly Lee Owens, waxing lyrical about the performer when she played the 6 Music Festival 2020 back in March. Nemone said at the time: "Kelly cleverly combines drones, 808 beats and her own vocals into unique sonic experiences... bass is intrinsic in her tunes."
Owens is now set to release 'Inner Song', her hugely anticipated second album. Speaking about the LP, the producer has said that it was born from "the hardest three years of my life," adding: "My creative life and everything I'd worked for up to that point was deeply impacted. I wasn't sure if I could make anything anymore, and it took quite a lot of courage to get to a point where I could create again."
The title of the album is a nod to a record by the same name by jazz musician Alan Silva, with Owens saying it "really reflects what it felt like to make this record... I did a lot of inner work in the past few years, and this is a true reflection of that."
Frank Ocean - TBA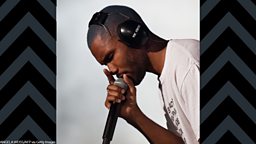 Release date: TBA
The four-year wait for Frank Ocean's 'Blonde' has become a thing of music legend - the enigmatic R&B musician frustrated fervent fans with a series of missed deadlines before finally, his eagerly anticipated LP dropped out of nowhere (coming a day after releasing visual album 'Endless').
It's strange then to think almost as much time has passed between 'Blonde' and now, than there was between 'Blonde' and Ocean's intent-signalling previous album 'Channel Orange'. In fact, if an album from Frank doesn't drop before 1 October then we will have waited longer than the 1,502 days that we did for 'Blonde'.
We may not have got a new album yet, but we have had a steady stream of standalone singles from Ocean since 'Blonde', most recently the acoustic-leaning 'Dear April' and 'Cayendo', as well as the more experimental and electronic 'DHL' and 'In My Room'.
Speaking to W Magazine in September 2019, Ocean teased: "I'm always working on music and other things," and also said that his next project would be less autobiographical and more like a "full motion-picture fantasy". He went on to add: "Toying with format is interesting right now. Because technology for a long time has dictated what the format is… But the medium—the CD, vinyl set, or whatever—has moved to an intangible, and there's no 45-minute limit, 60-minute limit, or 120-minute limit. It's just so elastic."
Bright Eyes - Down in the Weeds, Where the World Once Was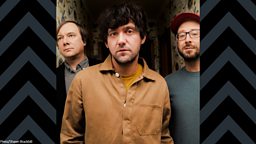 Release date: 21 August
A lot has happened in the nine years since Bright Eyes' previous album. Frontman and emo-rock icon Conor Oberst, in particular, has released a handful of solo records and pursued side-projects with Phoebe Bridgers (last year's Better Oblivion Community Center) and his punk outfit Desaparecidos.
While the last Bright Eyes record, 2011's 'The People's Key', felt very much like closure - a serene and spiritual release that saw Oberst at rare peace with the world - the context surrounding 'Down in the Weeds, Where the World Once Was', the band's ninth full-length, is a lot darker and starker.
"A lot of it was pretty traumatic, definitely not the happiest years of my life," frontman Conor Oberst said in a recent interview of the period between their last LP and now. Reeling from divorce, the death of his brother (to whom the album is dedicated) and a period of ill-health, Oberst says it "felt like it was time to go back to home base, go back to where you feel the safest and the most supported."
Recruiting The Mars Volta and Queens of the Stone Age drummer Jon Theodore and Red Hot Chili Peppers bassist Flea, the band have teased their new album as having an "ugly beauty" to it. Or as they put it: "a desire to make something beautiful for the world, even if it does have this apocalyptic feel."
This Is The Kit - Off Off On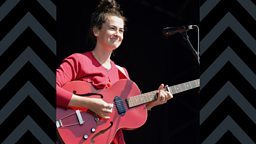 Release date: 23 October
Announcing new album 'Off Off On' on the 6 Music Breakfast Show, This Is The Kit's Kate Stables revealed how working with collaborator Josh Kaufman (Bonny Light Horseman) freed her up to try new things.
Stables has aired the first single from the LP, titled 'This Is What You Did', and says of the track: "It's a bit of a panic attack song. The negative voices of other people that are your own voice. Or are they? Hard to say when you're in this kind of a place. How to get out of this place? Needing to get outside more... We all get into negative mind loops sometimes. Especially when you're not getting the fresh air and outside time you need to stay healthy."
JARV IS… - Beyond The Pale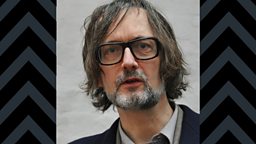 Release date: 17 July
'Beyond The Pale' is Pulp frontman Jarvis Cocker's first original album since 2009 and the first from his new band JARV IS…, a group fronted by Cocker alongside harpist Serafina Steer, violinist/guitarist Emma Smith, James Taylor Quartet bassist Andrew McKinney, electronic musician Jason Buckle (of All Seeing I) and Three Trapped Tigers drummer Adam Betts.
The group leans into dance music sensibilities, rarely seen in Cocker's previous material, and has been described as "a rave reinvention for the end of days". Apt for the world's current climate, their album was actually inspired by a feeling of artistic connection - both with each other and with audiences.
Cocker recently explained: "I put together a band and the basic tracks were recorded during concerts and we were working on the songs as we were playing them. We were recording every show and kind of monitoring how they were developing. Then there was this kind of eureka moment where someone suggested that we could actually use those live recordings as the basis for the record and not just for demo purposes... I think you can kind of feel that in the songs. It doesn't sound like a live record because live records generally sound pretty bad. But the songs have got some life to them because they were made in front of audiences. It seems especially novel now that we made a record this way, now that nobody can play shows anymore."
Disclosure - ENERGY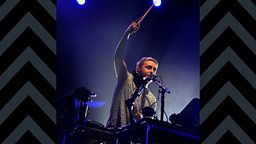 Release date: 28 August
One of Disclosure's main strengths has always been their keen eye for magic-making collabs. Their first big hit, 2012's 'Latch', helped propel Sam Smith to stardom, while they've also served up some stunning team-ups with the likes of AlunaGeorge, Mary J. Blige, Lorde, The Weeknd and Gregory Porter over the years.
Now they're back with their third album 'ENERGY', the follow-up to 2015's 'Caracal', and once again they draw upon some stellar names: Slowthai, Kelis, Common, Syd, Kehlani, Mick Jenkins and more. The UK production duo were clearly in a prolific mood when working on the LP too, as they've revealed that they whittled the record's 11 tracks down from a longlist of over 100 songs.
Tricky - Fall To Pieces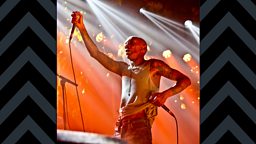 Release date: 4 September
The 14th album from Bristol trip-hop legend Tricky is scheduled for September and follows the tragic death of his daughter Mina last year. It's a record that addresses grief but emerges from the other side, as the artist himself says: "You've gotta f**king get up and fight. Right now I'm in fight mode."
The album heavily features guest vocalist Marta Złakowska, of whom Tricky says: "I can tell when someone is humble and down to earth. Marta doesn't care about being famous, she just wants to sing."
The Streets – None Of Us Are Getting Out Of This Alive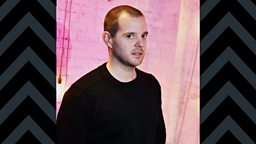 Release date: 10 July
18 years since groundbreaking debut 'Original Pirate Material', and almost a decade since their last album – 2011's 'Computers and Blues' – Mike Skinner's The Streets returns with a scattershot mixtape, filled to the brim with a fascinating array of guests. Tame Impala's Kevin Parker appears on the defiantly minimal 'Call My Phone Thinking I'm Doing Nothing Better', IDLES pop up on a doom-strung title-track, and elsewhere there's a showcase of new UK talent, from the assured psych-soul of Greentea Peng to the rough-edged poetry of Hak Baker.
"It's really just a rap duets album," Skinner says in a statement, but it's testament to just how many artists would jump at the chance to work with a man whose pioneering work in the 00s still finds new fans today. It's set to preface a new The Streets album proper, and an accompanying film.
Matt Berninger - Serpentine Prison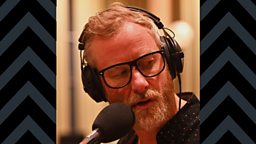 Release date: 2 October
On the surface of 'Serpentine Prison', the title-track from The National frontman Matt Berninger's debut solo album, the wry songwriter sounds like his trusty self. He has always specialised in dark lyrics peppered with dry humour, and so it proves when he sings "Nobody's ever thinking about us, half as much as we want them to be," above light acoustic guitars and verdant horns.
Berninger's first work on his own two feet – he also splintered off from The National in 2015 to form side-project EL VY, with Brent Knopf – is produced by Booker T. Jones. This is the first time in a while that Berninger has crawled inside his own head, he says in a statement, having written "for movies and musicals" – "I was ready to dig back into my own garbage."
Shirley Collins - Heart's Ease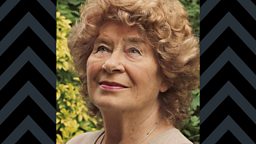 Release date: 24 July
Folk legend Shirley Collins' much-welcomed return with 2016's 'Lodestar' was her first album in 38 years. During much of this time, Collins didn't even sing, having been diagnosed with dysphonia in 1978.
Fortunately, 'Lodestar' – a rich and uncompromising listen – appears to have sparked a new chapter of creativity. Speaking about her last album in a statement, she says she had to record it at home, "because I was just too nervous to sing in front of somebody I didn't know." This time, for new LP 'Heart's Ease', she went to a studio in Brighton, and found the experience "far more relaxed".
The 84-year-old has regained her confidence, and the new record mixes traditional folk songs with four original compositions, and it looks like being the first of many new releases from Collins. She says: "I have such a huge memory of songs, so many of which I still want to sing. And I wasted all those years not singing, so now I've got to catch up a bit."
The Flaming Lips – American Head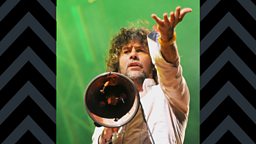 Release date: 11 September
Wayne Coyne and his band have always been a prolific bunch. Just last year they released their 15th studio album in the form of 'King's Mouth', while 2020 has so far seen them team up with LA blues-rock duo Deap Vally for the appropriately-named collab album Deap Lips.
Now, Flaming Lips are gearing up for another new album proper, titled 'American Head'. 'Flowers of Neptune 6′, the Kacey Musgraves-featuring lead track, suggests it'll be another hazy, anthemic affair.
The band say: "The music and songs that make up the 'American Head' album are based in a feeling. A feeling that, I think, can only be expressed through music and songs. We were, while creating it, trying to NOT hear it as sounds... but to feel it. Mother's sacrifice, Father's intensity, Brother's insanity, Sister's rebellion.... I can't quite put it into words."
Glass Animals - Dreamland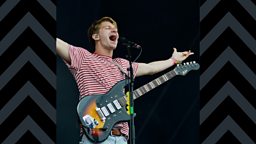 Release date: 7 August
2016's 'How to Be a Human Being', Glass Animals' previous album, looked to external sources for inspiration, specifically people and stories they had come across when touring in support of their debut, 2014's 'Zaba', telling the tales of fans and taxi drivers alike. It's follow-up 'Dreamland', however, is a lot more of a personal affair.
"The people I spoke to were amazingly open and at the end of all that, I thought it wasn't fair I was asking them to do this and not myself," singer Dave Bayley recently told NME. A lot of the album, as well as the shift in songwriting style, was informed by a collision with a truck that almost paralysed drummer Joe Seaward. Bayley says now of the therapy provided by his band's new LP: "This has given us closure on a really traumatic time. We can finally move on."
Working Men's Club - Working Men's Club
Release date: October
It seems rash to talk about Working Men's Club in the past tense, given how fresh-faced Yorkshire outfit are, but the group's history can be split into two parts. In early 2019, they made slick, sure-footed guitar pop with early single 'Bad Blood', but by the time follow-up 'Teeth' rolled round, they were an entirely new entity. Made up of different members, but still fronted by Syd Minsky-Sargeant, here stood a group more rooted to a sordid, sweat-drenched club than an indie house party. Led by DFA-style rolling drum machines and Minsky-Sargeant's direct, upfront vocal, the bass is thick and cranium-rattling, the hooks instantly memorable.
A self-titled debut album is due out in October on Heavenly Recordings (The Orielles, Confidence Man), described by the label as "equal parts Calder Valley restlessness and raw Sheffield steel".
Various Artists - Blue Note: Reimagined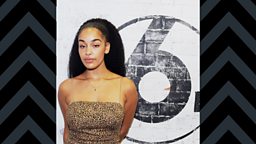 Release date: 25 September
Blue Note is widely regarded as one of jazz's most innovative labels, spearheading the "hard bop" sound in the 1950s and celebrating avant-garde talents such as Ornette Coleman and Cecil Taylor. Its vast back catalogue is being given a refresh with Blue Note: Reimagined, a project that sees contemporary jazz, R&B and soul acts recording reworked takes of classic tracks.
Jorja Smith (pictured) heralds the release with a cover of St Germain's 'Rose Rouge', and the rest of the compilation is a who's who of vital contemporary names: Ezra Collective, Shabaka Hutchings (The Comet is Coming, Sons of Kemet), Skinny Pelembe and Poppy Ajudha to name a few.
We're also expecting new albums from...
All We Are - Providence (14 August)
Arca - KiCk i (26 June digitally, 17 July physical)
The Avalanches - TBA (TBA)
Bill Callahan - Gold Record (4 September)
The Beths - Jump Rope Gazers (10 July)
The Cure - TBA (TBA)
Courtney Marie Andrews - Old Flowers (24 July)
Crack Cloud - PAIN OLYMPICS (17 July)
Cut Copy - Freeze, Melt (21 August)
Deftones - TBA (TBA)
Erykah Badu - TBA (TBA)
Everything Everything - Re-Animator (21 August)
GZA - Dark Matter (TBA)
The Hempolics – Kiss, Cuddle & Torture Volume II (3 July)
Julianna Barwick - Healing Is A Miracle (10 July)
Kanye West - God's Country (TBA)
Keleketla! - Keleketla! (3 July)
Liela Moss - Who The Power (7 August)
The Lemon Twigs - Songs For The General Public (21 August)
Lightning Orchestra - Source and Deliver (10 July)
Noname - TBA (TBA)
NZCA Lines - Pure Luxury (10 July)
Oscar Jerome - Breathe Deep (14 August)
Paul Weller - On Sunset (3 July)
Protomartyr - Ultimate Success Today (17 July)
Rival Consoles - Articulation (31 July)
Romare - Home (31 July)
Silverbacks - Fad (14 July)
Sufjan Stevens - The Ascension (25 September)
Willie J Healey - Twin Heavy (7 August)
A playlist of tunes from artists with records set to drop before the year is out