Main content
They are the winners of the BBC/ RHS People's Choice Award 2019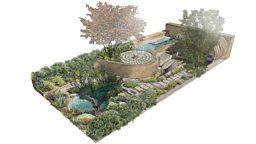 Designed by Thomas Hoblyn
The Dubai Majlis Garden is inspired by the sculptural beauty found in arid landscapes, from wind-blown sand dunes and fluvially eroded rock to the manmade hillside terraces and the goat-browsed topiary-esque plants that colonise them.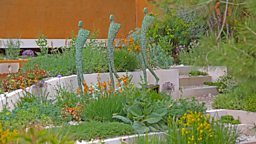 In Islamic culture a Majils is a "place of sitting" where like-minded people meet-up.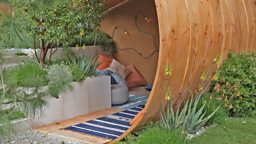 A sand-dune-inspired pavilion is the main destination and provides a calm and contemplative space.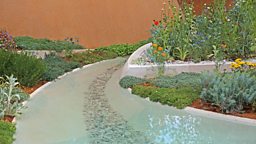 The garden uses materials to evoke a Middle Eastern feel such as white limestone and contrasting burnt Sienna gravel.
A water source connects to an oasis-like pool.
They are the winners of the BBC/ RHS People's Choice Award 2019
Review the Show Gardens of Chelsea 2019