Main content
Booker binding: Unique handmade editions of shortlisted novels
15 October 2018
Over the past 27 years, members of the Designer Bookbinders society have created a bespoke edition of every title on the Booker shortlist. Ahead of the 2018 ceremony and a new documentary about the prize, society Fellow Angela James reveals more about this centuries-old craft.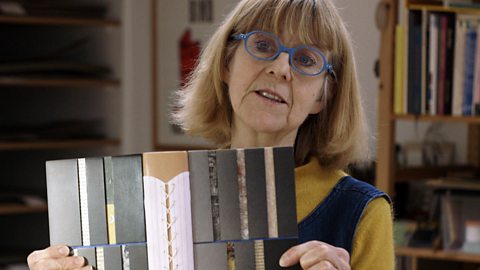 Angela James on creating unique editions of the titles on the Man Booker Prize shortlist.
Every year six Designer Bookbinders Fellows each bind one of the novels shortlisted for the Man Booker Prize. They have only four to five weeks to design and complete the bindings - which require around 150 hours of work - before they are presented to the authors at the award ceremony.
As a Fellow and former President of the society, Angela James has overseen this process for many years, as well as producing numerous bindings of her own for Booker nominees and winners including Ben Okri, Kiran Desai and Ruth Ozeki.
Bindings from previous years have been shown at the British Library and the V&A Museum, and you can browse an archive of photos going back to 2005 on the Designer Bookbinders website. Below are some further examples of James's bookbinding work (all images © Angela James).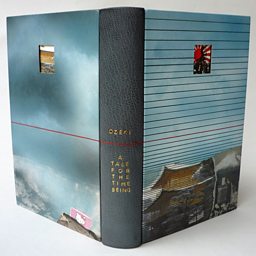 A Tale for the Time Being by Ruth Ozeki, Canongate, 2013 (Man Booker Prize nominee)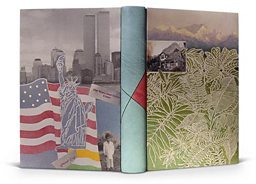 The Inheritance of Loss by Kiran Desai, Hamish Hamilton, 2006 (Man Booker Prize nominee)
The Man Booker on the BBC
Watch the documentary on BBC Four, 21:00, Monday 15 October, then on BBC iPlayer

Watch the ceremony from London's Guildhall from 21:30 on Tuesday 16 October

To celebrate 50 years of the literary award, a public vote was held to determine the best of the best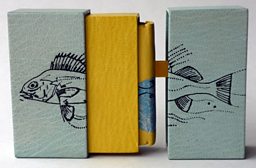 List of Wharfedale Flies by John Swarbrick, Fleece Press, 2009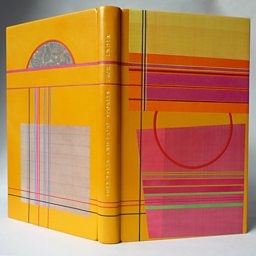 Folk Tales and Fairy Stories from India, Golden Cockerel Press, 1961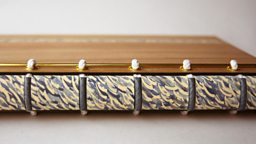 Detail from a collection of work by maritime artist Samuel Walters, commissioned by the City of Liverpool to mark European City of Culture 2008