Main content
Feeling motivated
Everyday artist of the week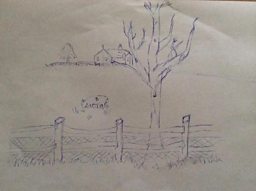 Bev Cain didn't consider drawing to be her forte but "surprised herself" when she decided to pick up a pencil, have go and share it with us: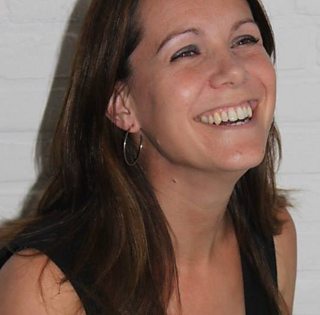 It's all about trying things and seeing what you like
I don't draw at all actually. But I found the Get Creative site, and what I like about the campaign generally is the idea of motivating people to do things that they don't normally do and discovering the unexpected. At school I was never very good at drawing, and if you aren't good at something you tend to just abandon it. I literally picked up a pen and drew a sketch on the back of an envelope, based on a photo I saw in a magazine. I will definitely have more of a go now.
I do have other creative outlets. Dancing was always my passion and an opportunity came up to have flamenco lessons recently, so I am having a go and I love it.
I've also been quilting for about 18 years. I had always wanted to own a nice handmade quilt and when I knew we'd be living in America for a while, I vowed that I would visit an Amish community and buy a proper Amish quilt. We went there but I didn't realize how expensive they were! Now I quilt myself I appreciate why. So I bought a small wallhanging and decided maybe I would have a go. I bought a book on quilting and taught myself, and I haven't stopped since.
Some friends started a knitting circle as a way of catching up and doing something creative, and I went along with my quilts just so I could join in! It's all about trying things and seeing what you like. With the drawing I thought 'I should do something just for the pleasure of doing it. It doesn't matter what it turns out like.'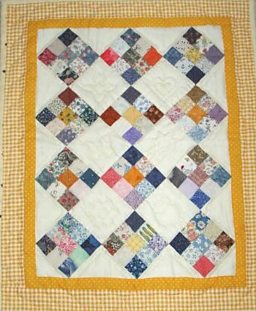 A look back at our artists
A jewellery designer who discovered a love for digital printing and uses it as a way to relax and to cure jet-lag

A dedicated mum and knitter who makes retro tank tops for her rugby- mad son and his friends to add a splash of style to the stands

A stitcher who joined a sewing group to meet like-minded people. She's made tea cosies and draught excluders as gifts and hopes to move to dressmaking

A stroke survivor who has used painting, music and writing to rehabilitate. He shared his first self-portrait using his affected hand with Get Creative

A keen cross stitcher and crafter who uses it as a way to relax and wind down after a day content producing for Get Creative