Main content
Future Sounds 2019
The next wave of British Asian talent is ready to take over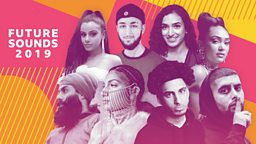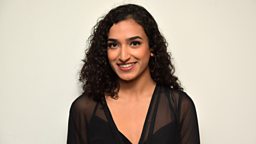 After creating a DIY buzz with her mash-up covers on social media, her standout performance at BBC Music Day's Pass The Mic event led to her become Bobby Friction's Introducing artist of the week.
Switching from a delicate Bollywood voice to smooth modern R&B, and taking on traditional Punjabi folk songs in-between, Amanjot represents everything that is exciting about British Asian music in 2019.
Teaming up with Ayo Beatz and Raxstar, she reimagined Panjabi MC's classic "Neuke Phadin Jawanan" for Asian Network's Legalised Project.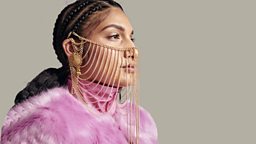 The North West London rapper brings a 100mph delivery and furious flow to hard hitting beats. Championed by Kan D Man and Limelight she has been attracting serious attention within the last 12 months.
The wordsmith started her rap career by writing poetry in her younger days and was heavily influenced by Edgar Allan Poe's "A Dream Within A Dream".
A fan of Wiley, Dizzee Rascal and Shystie; she collaborates with her brother, producer ThirtyThreeBeats and is ready to drop her debut EP in 2019.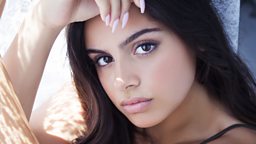 At only 16, Celina is the youngest act on this list and has already received A List support on Asian Network with "Say Yes" a collaboration with Indian electronic producer, Shaan.
Born in Sydney, she uses her Indian and Spanish influences to create a unique blend of irresistible pop. With a very international sound and now based in London and Celina is preparing a string of releases in 2019.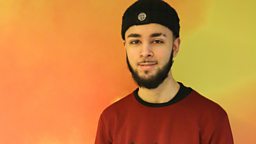 This teenage British-Pakistani rapper had social media talking with his Hype on the Mic freestyle for Asian Network's Kan D Man and DJ Limelight, and isn't one to shy away from controversial topics.
Praised for his ability to paint a picture of life in his community over both menacing drill beats and high bpm grime, his effortless and engaging bars tackle everything from the struggles of being a young British Muslim to the hypocrisy of keeping your faith while living a wild life.
A natural storyteller who is wise beyond his years, the streets are waiting for hear what Ibby has to say next, after his string of viral freestyles set 2018 on fire.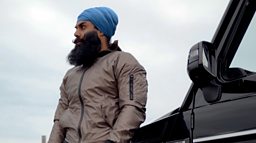 Smashing preconceptions about what a UK rap star should look and sound like, Birmingham's Jagga is a proud Sikh with a style that is uniquely British.
His debut Like Kings, a grimey, atmospheric track rapped almost entirely in Punjabi, premiered on the legendary urban online platform SBTV and garnered over half a million views.
A Radio 1 documentary explored how his relationship with his faith helped him deal with the tragic death of his son, a story that fuelled his passionate second single Dream, produced by another British-Sikh grime talent SEVAQK. 2019 looks like it'll be the year Asians make their mark on the British Urban scene.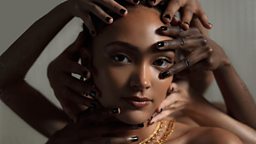 South London's Joy Crookes' distinctive sound of soulful R&B has made her one of UK's most exciting new voices.
Born and raised in Elephant and Castle, her musical journey is still just beginning but she's already garnering Amy Winehouse and Lauryn Hill comparisons.
Joy's latest video Don't Let Me Down is inspired by the Goddess Laxmi captures her appreciation for Indian history. The daughter of a Bengali mother and an Irish father, she grew up listening to an eclectic mix including Nick Cave, Nusrat Fateh Ali Khan and Kendrick Lamar.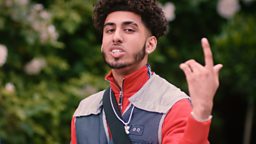 Brixton's Koomz has earned a legion of fans online before the release of his breakthrough single Mariah, which was playlisted by Asian Network and 1Xtra. Championed by Yasser and Kan D Man & Limelight, Koomz's Mariah was Number 1 in the Official Asian Music Chart of 2018.
After spending the summer performing at festivals and Melas he is set for more live appearances and will follow up the success of Mariah with a string of collaborations in 2019.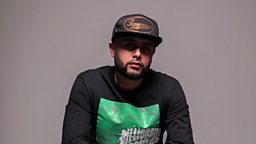 After time spent bubbling away in the underground, the last 12 months has seen this London MC fulfil his musical promise with lyrical humour and inventive production. Mixing Asian slang with the gritty sound of the multi-cultural inner-city streets, the self-proclaimed Gujju in Gucci has turned heads with his latest EP The Reign of the Raja.
His standout 2018 single Meri Jaan paired a classic 90's Bollywood sample with drill and afro-swing and dominated the Asian Network playlist. He's been rapping since he was 14, but 2019 will be the year of the Raja.
Listen
Bobby unveils the 8 brand new artists who make up the Asian Network's future sounds list of 2019!

Yasser chats to Future Sounds music artist, Koomz about his plans for 2019

Asian Network's Future Sounds artist Jagga drops in for a chat with Noreen.

Harpz is joined in the studio by another Future Sounds artist of 2019, Premz! He also plays a game of "Tell Me About It".