Main content
The Lark Ascending by Ralph Vaughan Williams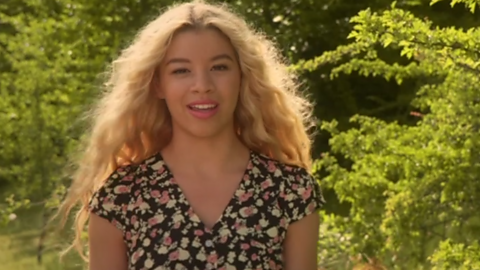 Molly explores this piece - from peaceful fields to the horror of the WW1 trenches.
Ralph Vaughan Williams was an English 20th Century composer who wrote symphonies, chamber music, opera, choral pieces, and film scores. During World War I, Vaughan Williams enlisted to fight (even though he was technically too old) and he spent a difficult two years as a stretcher-bearer on the front line before being appointed as a second lieutenant in the Royal Garrison Artillery. He saw many of his comrades killed or wounded, and the horrors he experienced would go on to influence his music a great deal. His 4th Symphony, for instance, sounds particularly full of anger and sadness.
The Lark Ascending was inspired by a poem of the same name written by George Meredith, which tells the tale of a skylark singing an impossibly beautiful, almost heavenly, song. Vaughan Williams was working on The Lark Ascending in 1914, just as World War I broke out. He was on holiday in Margate when a young boy spotted him making notes and thought he was writing a secret code, so he informed a police officer and the composer was temporarily arrested in case he was a German spy!
Although not necessarily directly influenced by the war, this piece became something of a symbol of the English spirit during a time when the country was struggling with its national identity. In 1920, Vaughan Williams revised the piece to the version we now know and it has gone on to become one of the country's favourite classical pieces.
Listen out for: The romantic, soaring violin solo with reflects the skylark of George Meredith's poem.

Watch the introduction film at the top of the page then starting exploring the music:
Watch the full orchestral performance

Watch the full performance of The Lark Ascending, played by the BBC Philharmonic Orchestra and conducted by Alpesh Chauhan:
MP3: Listen to or download the music

Download the Lark Ascending MP3

To save to your computer: PC - right-click and save, Mac - ctrl-click and save.
Lesson plans: Activities and exercises

Download classroom lesson plans to explore Vaughan Williams' music (available as PDFs).

To save to your computer: PC - right-click and save, Mac - ctrl-click and save.

Secondary lesson plans:

Song-writing lesson plus song-writing lesson plan kit (.zip) Zip contains: Lesson plan, composer profile, George Meredith's poem The Lark Ascending hand-out, The Lark Ascending .mp3

Suitable for:

Key Stage 3 in England, Wales and Northern Ireland
Third and Fourth Level, S1-S3 in Scotland

Lesson plan 1 written by Keith Ayling. Lesson plan 2 written by Ann Barkway.
Arrangements: Play the piece with simplified parts

All parts have been designed to work together to enable mixed-ability groups to perform together

Beginner/pre-Grade 1

Grade 1-3

Grade 4-5

Combined score

Original instrumentation

In case you're considering using original parts together with these arrangements, you may find the composer's original instrumentation helpful:

2.1.2.2 – 2.0.0.0 – 1perc, strings

Figurenotes

Figurenotes is specially designed to help people with learning support needs or physical disabilities to play, read and perform music in an exciting and successful way - find out more about Figurenotes
Watch the full performance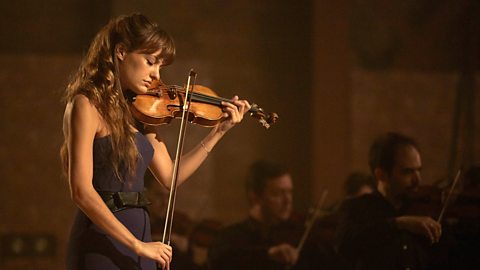 A performance of The Lark Ascending by the BBC Philharmonic and soloist Nicola Benedetti.
About the composer
RALPH VAUGHAN WILLIAMS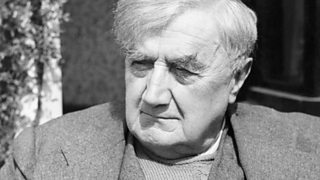 BORN: 1872 / DIED: 1958 / NATIONALITY: British
Vaughan Williams was from a wealthy, well connected family. He was born in Gloucestershire. His father was a clergyman, his great uncle was biologist Charles Darwin, and writer Bertrand Russell was a regular guest at family parties. 'Raif' began learning piano and organ at a young age but knew from the beginning that his goal was to be a composer. He wrote his first piece aged just 5 and quickly gave up the piano and took up violin instead. He then studied at the RCM and Cambridge and took private lessons with a series of famous composers including in Germany, Bruch and in France, Ravel. Despite all of this it took him until his 40s to really get going on his own career! Vaughan Williams was a collector of folk songs. He travelled all over England writing down songs sung to him by ordinary people. He 'saved' over 800 songs from extinction and many of these tunes found their way into his music. He's been described as 'the most important English composer of his generation'.