Main content
Rogue Traders: Hanrahan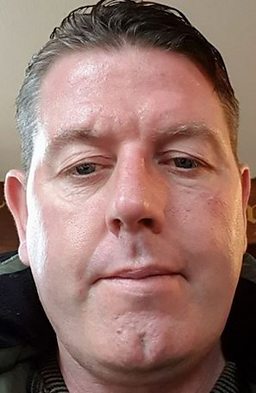 Edward Hanrahan or McCann as he's sometimes known, is the one and only Director of South East Home Improvements London & Kent Ltd. The website claims he can do everything from roofing to fencing to paving to painting, and even shows the Federation of Master Builders logo. However, we checked with them and he's definitely not a member.
Following a complaint from Marion in Dover about the state of her flat roof following weeks of work from Ed, we decided to call him out to fit a new fibreglass roof on a rented property in Kent.
Edward promised us a brand new fibreglass roof, with new wooden boards, insulation and guttering as well as plastering the ceilings in the garage and porch – all for £3,000, with payment on completion of the work.
A few days later, Edward was back to start the work; but left his man Johnny to do it instead. After tearing the old roof off, Johnny laid the new roof on the old boards and then refused to install the fibreglass sheets and resin mix properly, meaning our roof resembled uneven patchwork.
Not only that but Edward told us he couldn't do the plastering he originally promised for the porch roof, and gave us a bad paint job and badly sealed edges on the garage roof. Despite telling us he didn't want payment until the end, Ed asked for some money after day one, which we reluctantly handed over.
We asked expert building surveyor Barry Cross to come and inspect the work Ed did. He told us that the work had been badly done and that the roof wasn't level, meaning the water would pond in the middle rather than falling towards the gutter. This would lead to rainwater getting in, and extreme damp. Upon Matt asking him how much the job was worth, Barry told us it was worth nothing, as it needed changing straight away.
Upon confrontation, Edward told us that the 'roofers he had employed had told him that they could fit resin roofs'. He said he would look into new workers and that we could have our money back.
Now you might be wondering – did we get our money back?
Well, when we got in touch with Ed to find out he said he'd only pay us back, if we DIDN'T broadcast. Sorry Ed that's just not how these things work. He also told us he's getting out of the building trade and is dissolving his business, South East Home Improvements London and Kent Ltd not to be confused with companies of the same or similar names which are still trading, because the lads he gets to the do the work just aren't up to it. You just can't get the staff these days!
We investigate Edward Hanrahan of South East Home Improvements London & Kent Ltd