Main content
Future Sounds 2020
The next wave of British Asian talent is ready to take over in 2020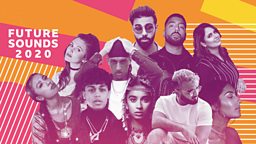 Amrit Kaur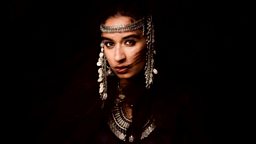 Amrit is a storyteller, singer-songwriter and an accomplished Saragi player fusing folk, jazz and soul. Her sound was dubbed by publication Ozy as "Punjabi folk meets Aretha soul". Her mesmerising live performances have led to appearances at Glastonbury, MTV and TEDx.
2017 song 'Hi&Lo' was named BBC Introducing Track of the Week on Asian Network and in 2019 she performed live for BBC Introducing Live at Tobacco Dock.
Ava Sehra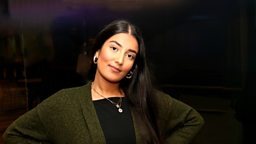 West London R&B singer Ava Sehra has recorded and performed live with grime act Krept and Konan. Her breakthrough track 'W.D.Y.L' harks back to the 90s R&B queens of Aaliyah and Brandy with a fresh take, featuring Konan. Ava is set to have a big 2020, with her debut EP dropping early in the year. She has been played by 1Xtra's Jamz Supernova and Asian Network's Jasmine Takhar and DJ Firestarr.
Deesh Sandhu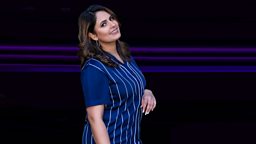 All eyes are on Deesh Sandhu to make her mark on the UK Punjabi music scene this year. She has been compared to legendary artists like Ranjit Kaur and Surinder Kaur, and spent this summer performing at Melas across the UK and in the US.
Harris J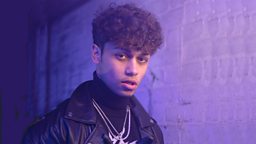 A graduate from the BRIT school, Harris J started out his music career aged 15 and has already toured extensively across East Asia. Now 22 his sound has evolved with his recent release 'Human' pointing towards his development and recent collaboration with Ard Adz and RA for his latest release 'Dangerous'. Harris has received support from Radio 1's Kan D Man and DJ Limelight as well as Asian Network's Yasser.
Hyphen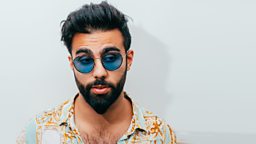 Charismatic rapper Hyphen tours with a six-piece live jazz band, and he made a big impression at Reading + Leeds Festival 2019, representing BBC Asian Network. With a sharp take on societal norms and wellbeing, his debut track 'We're OK' was supported by BBC Introducing in Radio Solent. The track raised awareness for male mental health, an issue close to his heart and a battle he has had to fight. His conscience and honest take on hip-hop has won him support from 6 Music's Tom Robinson and Asian Network's Bobby Friction and Mobeen Azhar.
Jazz Aulakh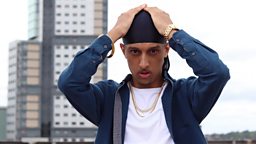 Wolverhampton's Jazz Aulakh has crafted his own sound of Punjabi Trap music with his debut track 'UpTown' going straight into the Asian Network playlist, winning praise from Bobby Friction, Dipps and Harpz. Aged just 17, Jazz has self-funded his releases, and founded the CALIENTE collective, which aims to bring a new young energy to the UK Punjabi music scene.
Junaid Malik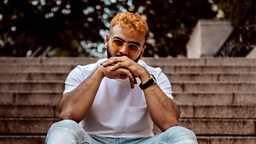 Southall's Junaid Malik first burst on to the scene as a finalist on the TV show Brit Asia Superstar. Lyrically he merges Urdu, Punjabi, and English together for his own take on Desi Pop, which has seen him collaborating with the likes of Zack Knight for his track 'Menu Mere Haal'. Junaid has been championed by Asian Network's Waqas Saeed.
Nayana IZ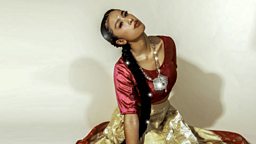 North London rapper and model Nayana is bringing her own flow to hard hitting beats fused with Indian instruments, and has recently been in the studio with heavyweight producer Karma Kid (Octavian and Dua Lipa). She is part of the rap outfit, Nine8 Collective, and is a co-founder of Hydration studios – a queer/femme focused platform for women in hip-hop.
RVHEEM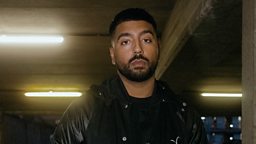 One of Liverpool's brightest prospects, RVHEEM brings his own brand of R&B and Soul. He has already worked with the likes of Hazard (AJ Tracey and MIST) and Diztrortion (Bugzy Malone and Sean Paul) and his debut single 'Cellular' was selected as 1Xtra and Asian Network's BBC Introducing Track of The Week. He's had a consistent run of releases with 'Too Deep' and 'Contemplating' both making the Asian Network playlist.
Shaima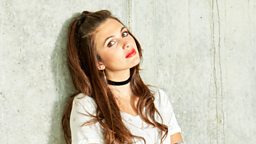 Shaima fuses afro flavours with catchy pop hooks for unique feel-good, music which she has branded "Bolly Beats". Her latest single '911' features a remix with popular Nigerian rapper Skales, and she is working closely with R&B superstar and producer Angel. Her breakthrough single GIRLGANG was BBC Introducing Track of the Week for Asian Network and supported by Bobby Friction.