Main content
Positivity, empathy and new music – What we learned from Jasmine Sandlas' in-depth Bobby Friction interview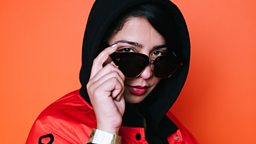 "Damn, that was deep," tweeted Bobby Friction immediately after his interview with the one and only Jasmine Sandlas, hosted on Asian Network's Instagram Live.
He wasn't overstating it: Over the course of an hour, Jasmine and Bobby spoke at length about the human spirit, the true meanings behind her music, the culture of celebrity and life-altering philosophical issues. The conversation was meant to be about her upcoming third album, but they spoke about so much more. And Jasmine's mum even made a quick cameo.
Watch the interview in full over on Asian Network's Instagram. Below are some of Jasmine's standout moments...
On being an empath
In the emotional interview, Bobby described Jasmine as an "empath" – someone who feels particularly attuned to other peoples' emotions.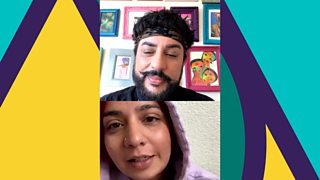 "You've been blessed – and I think it's a curse for a lot of people," said Bobby. "When someone hurts you, you don't just feel a metaphorical slap, you feel it like a stab in your heart. That's where you're lucky: You're able to turn them into songs."
"I know, but I would never change it for any other personality-type in the world," replied Jasmine.
She believes it's a gift, and she wants to use it as a creative muse; to see things from a stranger's perspective.
She also said that more than ever, she was comfortable in her own skin. "I'm happy where I'm at, and I am secure. I have been meditating for like 10 years to feel what I feel today."
On her love for positivity
If there's one thing Jasmine Sandlas loves, it's positivity quotes, messages of inspiration shared online far and wide.
"Pinterest quotes are so beautiful because they're so positive, they remind you of all the best things," she revealed to Bobby. "I learn a lot and apply them all to my life."
She also gave a striking piece of wisdom: "It's the grateful people who are happy, it's not the happy people who are grateful." In other words, positivity comes from within.
"So I am grateful, because I've learnt the best lessons."
On her mission as a musician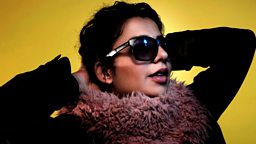 Jasmine spoke openly about her drive to write music, at one point telling Bobby "writing is all I have."
Her mantra is to bring people together, she says, in times that can often be perceived as divisive. "We are all such beautiful people and we are meant to coexist and love each other," she said. "I don't believe in separation – I want everybody to be one."
"I wish I could unite, if I had the power. But I do [in a way] through music, so I'm going to write songs about it."
On the message behind her new album
Jasmine revealed the title for her third album: 'What's In A Name?'
She says the record takes its listener on a journey, starting with love and infatuation before exploring the pitfalls of a toxic relationship. She's especially proud of the closing song, which she says is a "good riddance" track for "everybody who's ever treated you less than you deserve."
The futuristic, beat-driven record consists of eight tracks, spanning close to 30 minutes to in total. Keep your eyes peeled, as its release looks imminent.
Revisit Jasmine Sandlas' stunning set from Asian Network Live 2019
New British Asian sounds and Desi beats from around the world.