Main content
Draw your album: Clean Bandit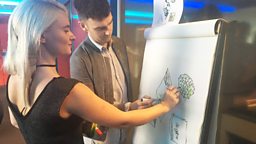 No sooner had Clean Bandit finished their epic Live Lounge session (their cover of Fifth Harmony's Work From Home gave us so much life), we grabbed Jack and Grace and asked them to draw a picture of their debut album, New Eyes.
They wanted a coffee and a sit down. Instead, they got crayons.
X Factor winner Louisa Johnson joined the band for their Live Lounge session, which also included an amazing performance of their epic sad-banger, Tears.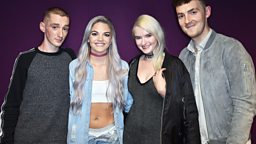 Here is what they were working towards.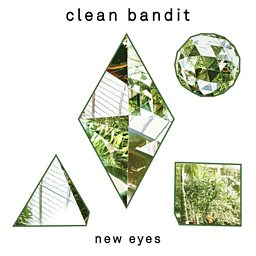 Jack went in hard and fast with the sharpies. Grace held back with the crayons.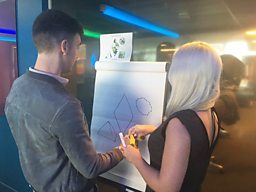 Luke from the band swung by.
"Do you want to help?" asked Grace.
"I think you've got it covered," he said. And he probably had a point.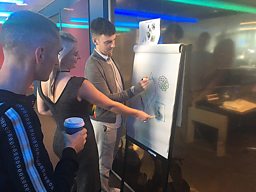 They looked pleased with their efforts.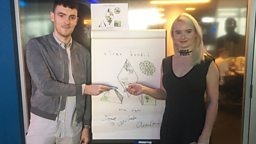 We reckon they nailed it.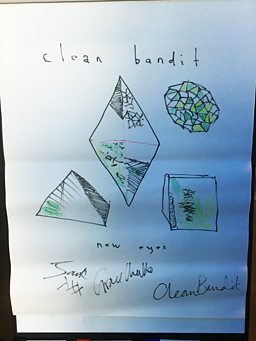 We asked them sign their masterpiece and not because we're thinking of selling it on eBay. We wouldn't do that. Definitely not.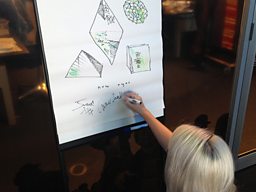 Clean Bandit brought a mini orchestra into the Live Lounge for their performance. It was the busiest Live Lounge session of the month so far.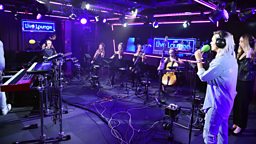 Grace and Louisa puckered up in the studios, but we think Clara is still thinking about Usher's Live Lounge session in LA last week...