Main content
Seven simple ways to boost your creativity
3 May 2019
To celebrate the start of the Get Creative Festival 2019, here are seven top tips to help boost your creativity. From singing the praises of collaboration to ensuring you are having fun, these tips aim to unleash your inner creative.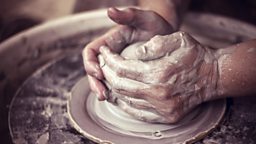 1. Always have a pen and paper to hand
Creative writing courses stress the importance of keeping a notebook to record observations, writing regularly, writing about what you know, and using traits of people you know to create new characters.
Always having a pen and paper at your disposal also means that you are more able to doodle.
A study by Maclay, Guttmann and Mayer-Gross in 1938 found that the brain can be highly creative when you doodle. The busy, conscious side of the brain can be calmed down by doodling, which increases the opportunity for creative insight to be achieved.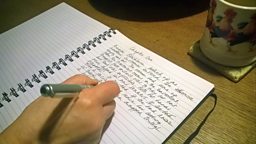 2. Your phone is your friend
You don't need an expensive SLR to get started as a photographer – you can achieve excellent results by using the camera on your mobile phone.
Taking photos and putting them on social media is something you may already do, so why not think about using your Instagram as an online portfolio?
Some people have gained a lot of attention from showcasing their creativity through online photos, with some competitions now being solely intended for celebrating photography on Instagram.
A collection of BBC Arts articles celebrating some of the world's best photographers that will inspire you to take your own snaps.
Accra's Instagram photographer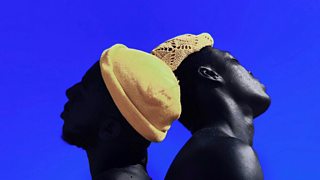 Prince Gyasi takes photos around Accra, the capital of Ghana, using only an iPhone. He captures scenes of city life and uses colours for impact.
3. Try to cut out distractions
Where many people believe that music – especially classical – is key to sparking creativity, there is an argument that seclusion and quiet is a good way to get your creative juices flowing.
You get really comfortable and then you're away

Roald Dahl
Roald Dahl would famously go down to the adapted hut in his garden and sit in his big comfy chair to write every day. Very few people were allowed entry into the hut, meaning Dahl had a secluded place where he could concentrate on his work.

Jonathan Franzen famously wrote his 2001 novel The Corrections whilst wearing earplugs, earmuffs and a blindfold, using his keyboard by touch alone, so that he could achieve complete silence in order to help him focus.
Are sheds best for writing?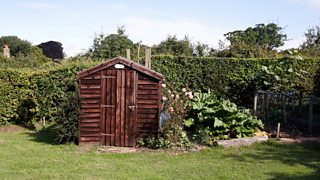 Radio 4's PM asked Tom Fort, Val McDermid, Amit Chaudhuri and Neil Gaiman where they like to write.
4. Collaboration is key
A good way to stimulate creativity is by being around other people working in a similar field as you.
Collaborating allows you to share ideas, receive and offer constructive feedback, and learn from people who may have more experience than you.
Ellen Mara De Wachter says collaborative art or 'co-art' can offer insights into the role of sharing in society.
"The co-artists who were successful in their collaborations were those who recognised and valued difference within the group. The key was not to get over personal differences, but to value them as essential to the creative process."
Disclaimer
Activities are not organised by the BBC unless stated otherwise. Neither is the BBC responsible for the accuracy of the information provided. If you are under 18, ask your parent/guardian before taking part in any activity.
5. Try to do things differently
Some scientists are keen to point out that people are usually being creative without even knowing it.
Dr Charles Limb from Johns Hopkins University School of Medicine says: "If people think about their daily behaviour, most of it is unscripted and improvised. They don't actually plan every second what they are going to do."
But if you still feel you need to get more creativity into your life, there is scientific thinking that can help.

Psychologist Dr Simone Ritter from Radboud University Nijmegen has found that changing your simple routines – such as the way you make your usual sandwich – can help boost levels of creativity.
She says people should approach problems with a fresh perspective and seek out unexpected experiences.
Be 'elastic' with your thinking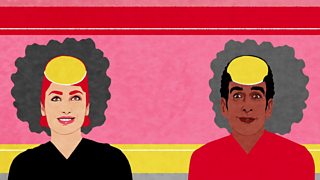 Author Leonard Mlodinow explains how trying new things and talking to new people can help you be more creative in your thinking. (Via BBC Ideas)
6. Meditate and exercise
Exercising your body can help your brain produce creative ideas. Dr Rex Jung from the University of New Mexico observed that there is a distinct change in the frontal lobes of the brain when people are engaged in the creative process.
Dr Jung says that you are more likely to come up with an original idea when there is less activity in the frontal lobes.
Running or meditating can help trigger this temporary brain state, causing reduced activity in the frontal lobes which allows ideas to flow.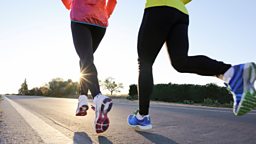 7. Be kind to yourself and have fun!
One of the most important ways to increase your chances of being creative is to ensure you are not stressing about the process.
Creativity is about daring to learn from our mistakes

Sir James Dyson
Professor Berys Gaut of St Andrews University also believes that being happy in your chosen pursuit is key for creativity: "If you choose a field you enjoy, rather than something you feel you ought to do, then enjoyment becomes the reward, which in turn motivates you to keep being creative."
There is also benefit to understanding failure as being a vitally important aspect of creativity – with many artists and industry professionals saying failing with a project has led to insight that has informed successful future ideas. As Samuel Beckett famously wrote: "Ever tried. Ever failed. No matter. Try again. Fail again. Fail better."
Tips on how to gain creative ideas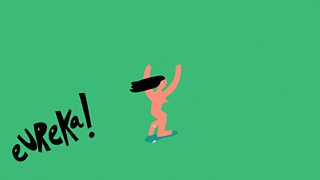 Discover the science behind 'aha' moments.
More tips for boosting your creativity
More from Get Creative Festival