Main content
Seven things you need to know about the war in Yemen
As the war in Yemen enters its third year, BBC Minute talks to BBC correspondent Nawal al-Maghafi about a conflict largely forgotten by the outside world. The United Nations says the war which has raged since March 2015 has killed more than five thousand civilians, displaced more than three million people, and left more than seven million on the brink of famine. From how the war began to the effect on young people - here are some facts you need to know.
How the war in Yemen began
Why Saudi Arabia and Iran are involved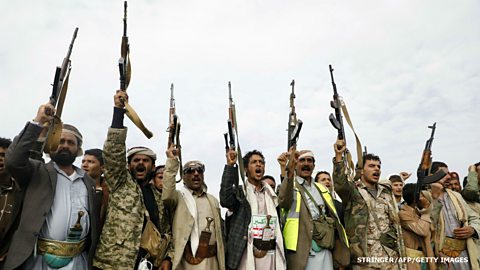 Part 2: The Saudi/Iranian angle is only part of the story
How the US and UK are involved in the war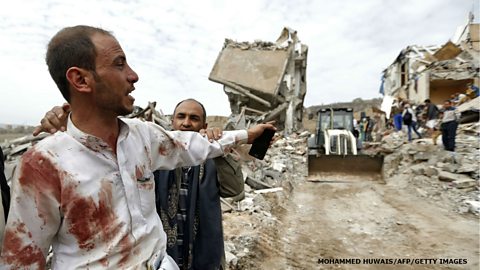 Part 3: American and British support for the Saudi-led coalition
Is the starvation crisis 'entirely man-made'?
How the war has shattered young people's lives
Why so many people are dying from cholera
Who do Yemenis blame for the conflict?