Main content
A Level Results - Adjustment & Clearing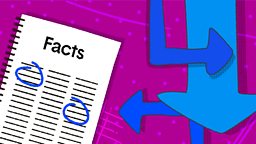 Results day is something you have no doubt been building towards for some time so we don't need to tell you that it's a pretty big day! Make sure you consider a number of options before results day just so that you know you have options if you have done better or worse than expected.
BBC Advice factfiles are here to point young people in the right direction of organisations who may be able to help you.
The BBC is not responsible for the content of external websites.
This factfile was last updated on 7 August 2018.