Main content
'Don't get the room on side, and you're sunk without a paddle'
BBC Radio 5 Live presenter Nihal Arthanayake is moving out of the studio and on to the stage, for a 10 minute stand up gig at Edinburgh Fringe. He's been getting advice from well-known comedians about what, and what not to do.
Nihal is broadcasting his programme all week from Edinburgh - 13:00 - 16:00 on BBC Radio 5 Live - click here to listen on BBC Sounds.
Cally Beaton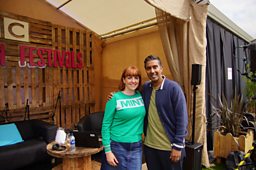 "You do develop a fluid way of dealing with crowds. I like a heckler. What I don't like is apathy. I don't want apathy and I don't want yawners and I don't want sleepers.
[On dealing with hecklers] "I'm not going to give you all my best tactical put-downs… but just remember this, and this is a proper nice tip for me to give you which is, the room want you to succeed and the room want you to put the heckler down.
"So they're on your side and if you manage to do that, you have got it sorted for your whole set. If you don't manage to, you're sunk without a paddle."
Tez Ilyas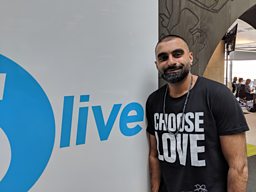 "Write as much as you can, rehearse it as much as you can, test it on your friends.
"Just rehearse it in front of the mirror as much as you can, because one thing that will happen is that your mind will go blank from the nerves, adrenaline and excitement.
"But you're a presenter, you've been on stage presenting awards, so you will be better at it than someone who just works in an office and is trying stand up, so you'll already have some skills."
Grace Campbell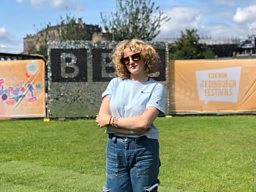 "Don't be defensive if people aren't laughing at your jokes, because it looks really bad."
John Robins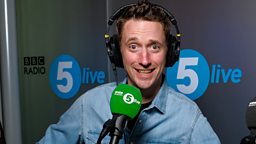 "Don't drink before. Nerves are good, nerves are what keep you popping.
"I try to get my shows as early as I reasonably can because you don't want people to have had too many before they come.
[Nihal's show is at 23:30!]
"It is going to be the worst and best thing you have ever done but don't get good at it because there are too many people here."
Harry Hill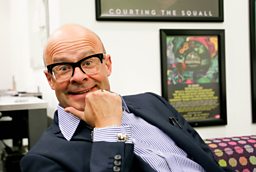 "The best bit of advice I ever got was: 'If it's going badly.. get off. If it's going well… get off.'
"And that will stand you in good stead. You know 10 minutes can be the longest 10 minutes of your life or if it's going well it can just go like that.
"I think the main thing with any comic is appearing confident, if you appear confident then the audience will believe you.
"You know the last thing you want to do is look nervous, no matter how good your jokes are because they'll smell the fear and they'll have you for dinner."
Tamsyn Kelly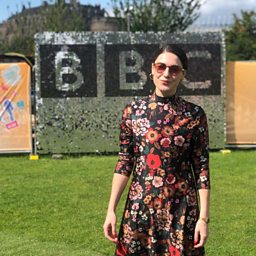 "Don't drink before your gig, absolutely not.
"Try and get yourself in a happy place, so that you can approach it with some playfulness.
"Do some crowd work at the beginning – like 'How's everyone doing? What's your name? Have you seen any good shows? Do you think I'm hot?' like that kind of thing."
Podcasts from BBC Radio 5 Live