Main content
A Dictionary Of Mutual Understanding by Jackie Copleton
About the Book
When a badly scarred man knocks on the door of Amaterasu Takahashi's retirement home and says that he is her grandson, she doesn't believe him. But if you've become adept at lying, can you tell when someone is speaking the truth.
Amaterasu knows her grandson and her daughter died the day the Americans dropped the atomic bomb on Nagasaki; she searched for them amongst the ruins of her devastated city and has spent years burying her memories of that brutal summer. So this man is either a miracle or a cruel trick.
The stranger forces Amaterasu to revisit her past; the hurt and humiliation of her early life, the intoxication of a first romance, and the fierceness of a mother's love. For years she has held on to the idea that she did what she had to do to protect her family...but now nothing seems so certain.
About the Author
Jackie Copleton lives in Nagasaki and Sapporo for three years, where she taught English, before returning to England and becoming a journalist. A Dictionary Of Mutual Understanding is her first novel.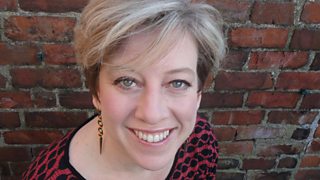 Q & A
When I write, I like to...
...work in total silence, wear super comfy clothes, drink endless cups of tea and I try to keep my noisy inner critic gagged for a few hours. I took Virginia Woolf's A Room of One's Own literally and moved into our hall cupboard for a while. I know that sounds odd but I had no distractions, although it was a bit cramped spending long periods of time squeezed in next to the winter coats and summer flip-flops.
The book that inspired me to write is...
...The Call of the Wild by Jack London. I was a bit obsessed by the story as a child. I found an old copy at a jumble sale and just cherished it. But, I think, every novel I read is an inspiration.The relationship between a reader and a book is so intimate, I always learn something about myself or the world. I love that moment you read a sentence and go, 'Wow, that's exactly how I feel.' That connection is wonderful.
My specialty dish in the kitchen is...
...I do a mean risotto and, for me, it's the ultimate comfort food on a cold winter's evening. Cunningly, I have also taught my husband how to make my other 'specialities': roast potatoes, poached eggs and homemade garlic bread and potato salad. He now does them better than me. I think I might be a more dedicated eater rather than cook... the exception being meatballs.
My current view is of...
...I want to describe somewhere romantic such as a misty loch on a rainy day as a seal pops its head above the surface of the water but I'm sitting at my huge desk, which dominates the living room. It's too big for the hall cupboard! My book is next to me along with some memorabilia from Japan: a photo album filled with pictures of my former students, a tourist guide to Nagasaki's atomic bomb landmarks, some prints of the port when it first opened up to the West and two ink paintings of a heron and a horse I picked up in an antique shop when I first arrived in the city twenty years ago as a university graduate.
One of my favourite authors is...
...this is going to sound like a cop-out but it is usually the author I'm reading. As a child it was Charles Dickens because the scenes and characters he created were so vibrant; Emily Bronte as a teenager because of my raging hormones; and recently Julian Barnes and Jeanette Winterson because I can still vividly recall the actual physical act of reading The Sense of an Ending and Why be Happy When You Could be Normal? The former was in an outdoor jacuzzi in the UAE on a day off from work and the latter was on holiday in Majorca, sipping Albarino wine, sunbathing and feeling deeply contented.
The thing I love most about words is...
...how they transport us out of ourselves to other periods, ideas and cultures but at the same time they allow us to have a conversation with ourselves about who we are and how we see the world and why we are the way we are. Language is so imprecise and it can be so hard to express how we are feeling and what we are thinking but sometimes those 26 letters arranged in a certain way connect us to our common humanity in the most profound way.