Main content
"I felt very disappointed...I thought it was such a shame" Stormzy on the BRIT Awards not recognising grime music
Stormzy is one of the most talked about rappers of the moment. He was the first unsigned rapper to perform on Later... With Jools Holland, his freestyle Shut Up charted higher than the X Factor single by Louisa Johnson and he's performed live walk-on music for an international heavyweight boxing champion.
He's on the Radio 1 playlist, but you won't see him being represented at the Brit Awards alongside the likes of Adele and Coldplay.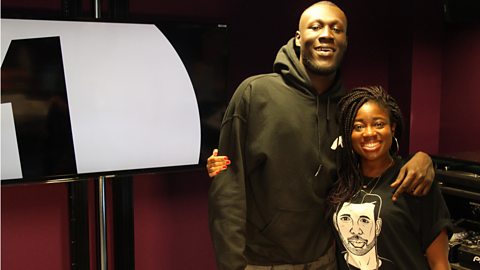 Stormzy joined Clara Amfo on Radio 1.
Stormzy joined Clara Amfo and told her how he felt let down by the BRIT Awards not recognising grime:
It's just a matter of breaking the doors down and carrying on
"It was such a great year for grime and underground music... I thought maybe this year it might get celebrated.
"You know when you've got that little bit of hope and that little bit of faith, and then they didn't. I thought it was such a shame".
He's not totally disheartened though: "It's just a matter of breaking the doors down and carrying on".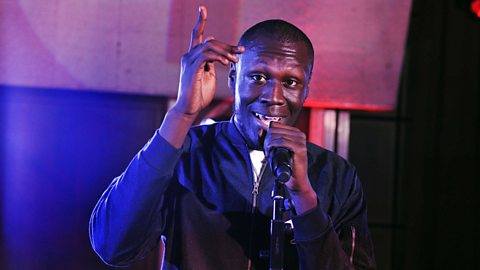 Stormzy on how he's mostly not recognised, but in some places he's a huge celebrity.
At least he's getting recognition from his fans though. He told Clara that if he goes to certain places, such as the Caribbean food shop near his house, it looks like "the biggest celebrity... like David Beckham has walked in... there's that many kids going nuts".
Despite that he can walk down a busy high street and "no-one will have a clue who I am
"I feel like that way I can still just hit the roads, I can do what I like".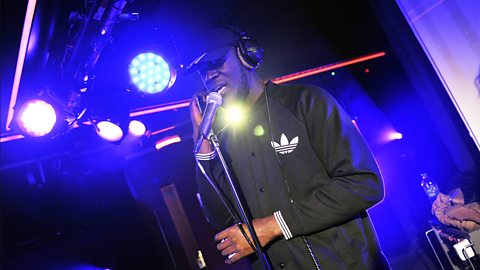 Stormzy on what it was like performing at Anthony Joshua's fight with Dillian Whyte
He is starting to be recognised by the general public though... at least partly because he performed for international heavyweight boxing champion Anthony Joshua at his fight with Dillian Whyte.
"Even now I see people looking at me thinking 'I don't know you but you look familiar".